Alfa Romeo Tonale (2023)
The Tonale rounds out the trio of cars in Alfa Romeo's small, stylish lineup, bringing small-SUV utility and a plug-in hybrid electric vehicle (PHEV) powertrain into the fold. Both the PHEV and the more conventional turbocharged, 2.0-liter gasoline versions of the Tonale will be all-wheel drive, showcasing an interior and exterior aesthetic that will be familiar to Alfa aficionados.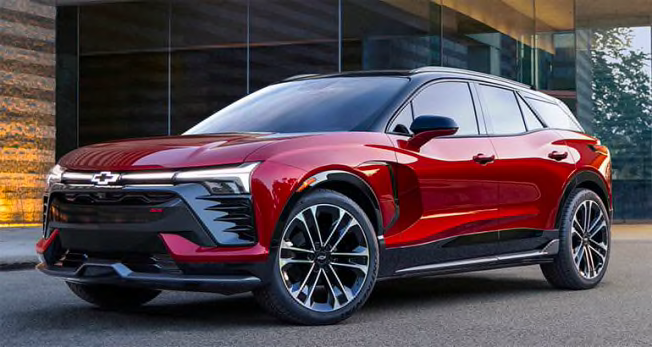 Chevrolet Blazer EV (2023)
The Blazer EV is based on GM's Ultium platform that underpins the latest automaker's electric models. This midsized SUV will meet the competition, notably the Ford Mustang Mach-E, Volkswagen ID.4, and Hyundai-Kia pair in terms of price, functionality, and range. It will be offered in several trims, initially starting with the 2LT trim for $47,595 with a 293-mile estimated range.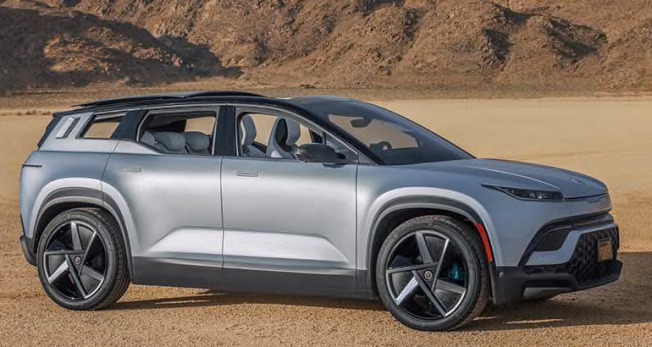 Fisker Ocean (2023)
The Fisker Ocean pure-electric SUV features a solar roof and a 17-inch center touchscreen that can be rotated 90 degrees for either a horizontal or vertical display layout. The interior, which features recycled materials throughout, seats five passengers.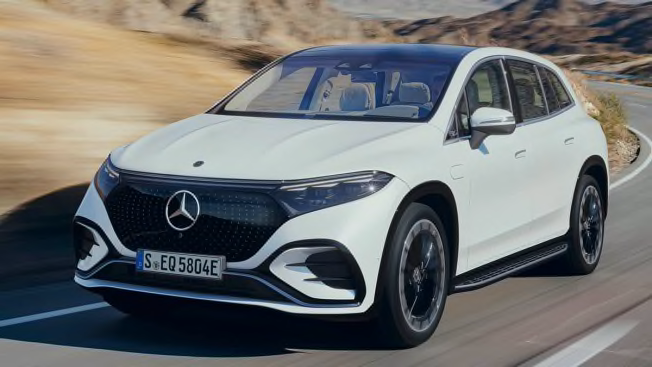 Mercedes-Benz EQS SUV (2023)
The EQS SUV takes all the opulence and engineering marvel long associated with the Mercedes-Benz EQS sedan and applies these concepts to a large, three-row electric SUV. It comes standard in a rear-drive, one-motor configuration, with the 4Matic upgrade granting it all-wheel and two motors.