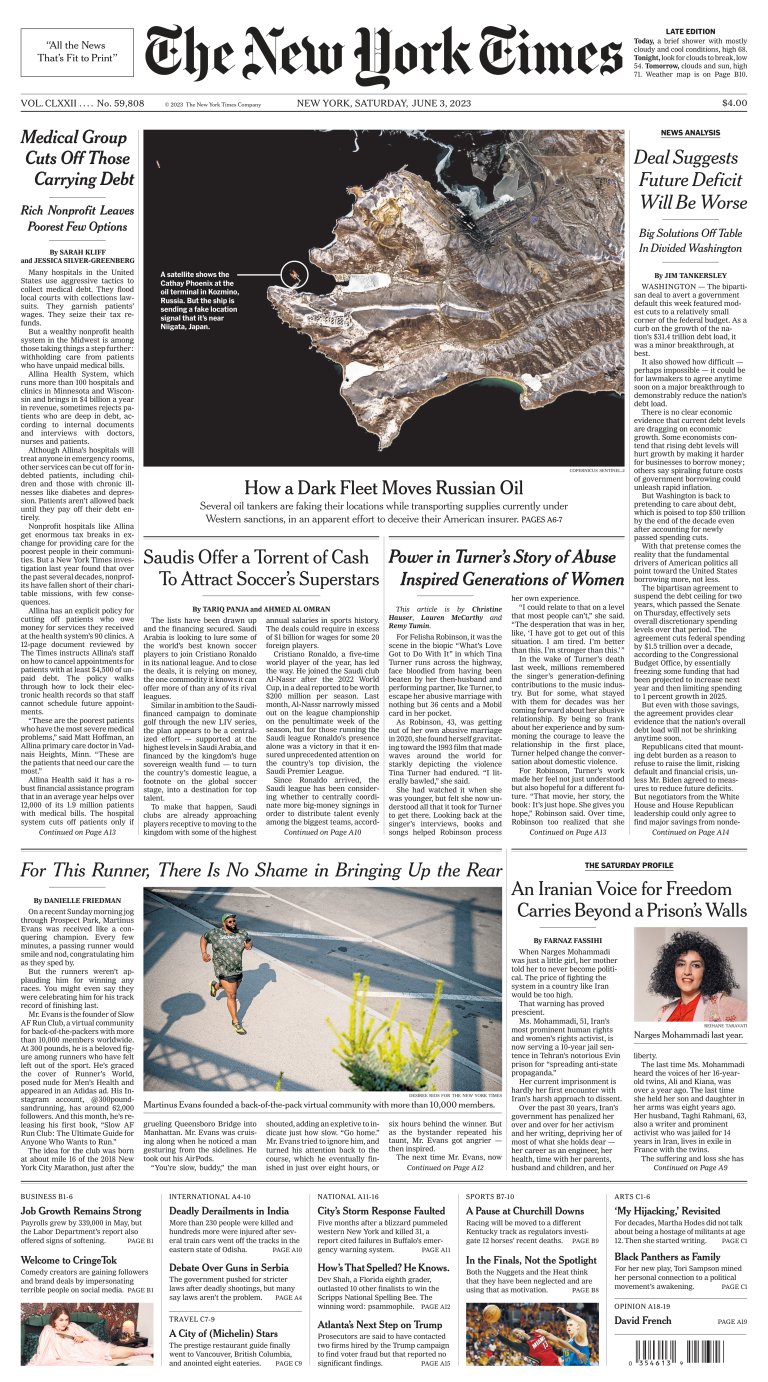 Negotiations to prevent a government default reaffirmed that the big drivers of future deficits are all off the table in a divided Washington.
Doctors at the Allina Health System, a wealthy nonprofit in the Midwest, aren't allowed to see poor patients or children with too many unpaid medical bills.
Fighting for change has cost Narges Mohammadi her career, separated her from family and deprived her of liberty. But a jail cell has not succeeded in silencing her.
A coordinated effort financed by the kingdom's Public Investment Fund is offering huge paydays to some of the sport's biggest stars if they join Saudi Arabia's best teams.