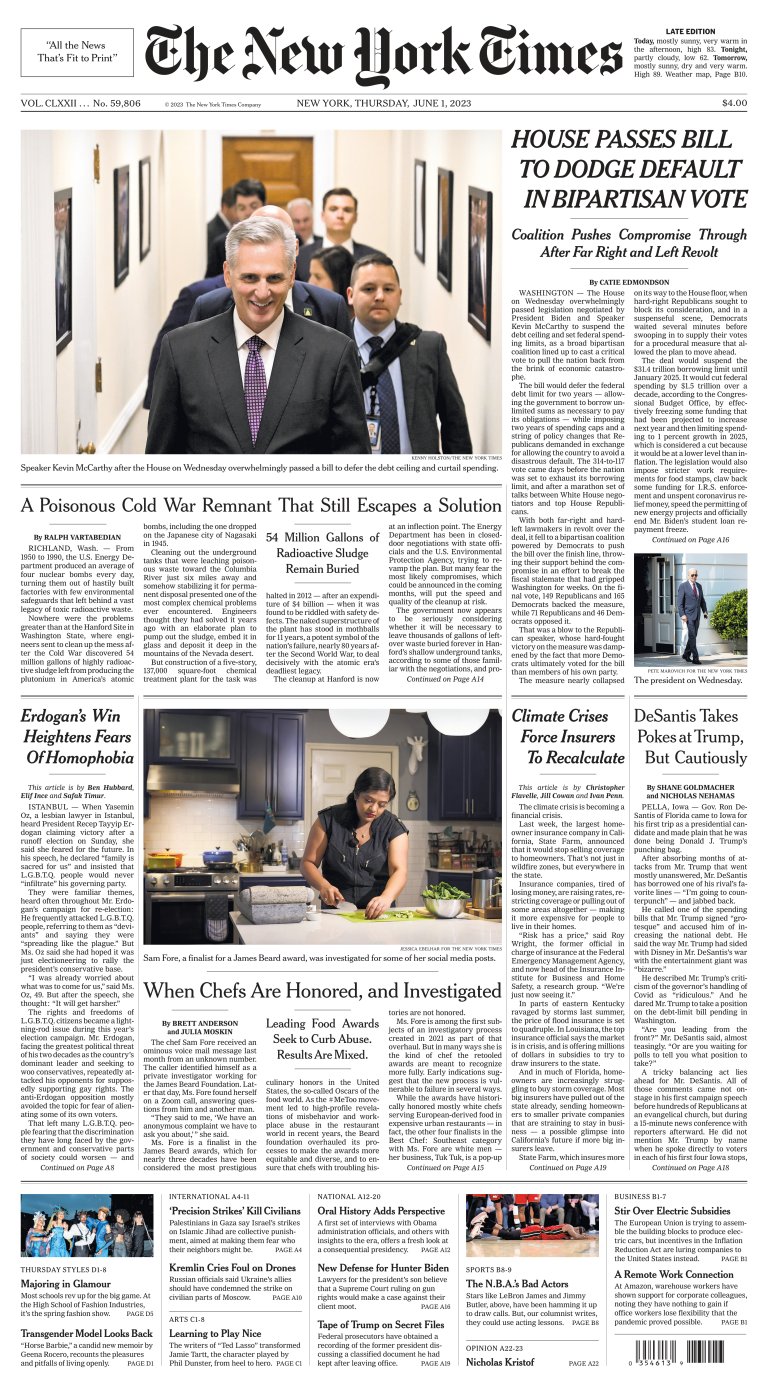 An overwhelming bipartisan coalition pushed through the compromise struck by Speaker Kevin McCarthy and President Biden, even as lawmakers in both parties signaled displeasure with the plan.
A $528 billion plan to clean up 54 million gallons of radioactive bomb-making waste may never be achieved. Government negotiators are looking for a compromise.
After absorbing months of attacks from the former president, the Florida governor is beginning to fire back — but carefully.
President Recep Tayyip Erdogan vilified gay people during his re-election campaign, calling them a threat to society and rallying conservatives against them. It has left people feeling threatened, and alone.