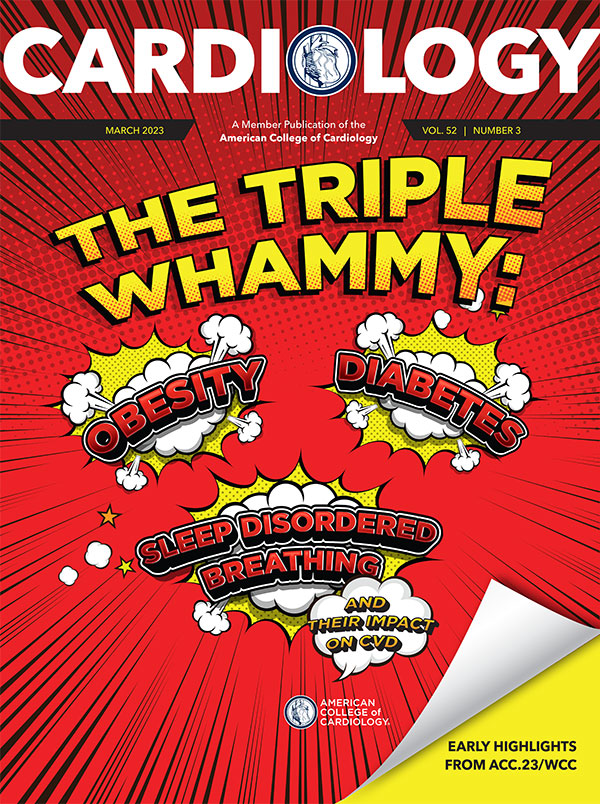 CARDIOLOGY MAGAZINE – MARCH 2023 ISSUE:
"It's extremely important we as health care professionals address diabetes, poor sleep and poor sleep hygiene, and obesity as they are modifiable risk factors for cardiovascular disease," says Nishant P. Shah, MD, FACC, a preventive cardiologist at Duke Heart Center, Duke University School of Medicine, in Durham, NC.
Obesity, diabetes and sleep-disordered breathing (SDB) are considered to be extant and growing public health crises. A wealth of information links these conditions to each other and to increased morbidity, reduced quality of life and death. While managing these conditions that often occur together may be challenging for patients and clinicians, successfully addressing them represents a real opportunity to reduce cardiovascular disease and prevent cardiovascular events.