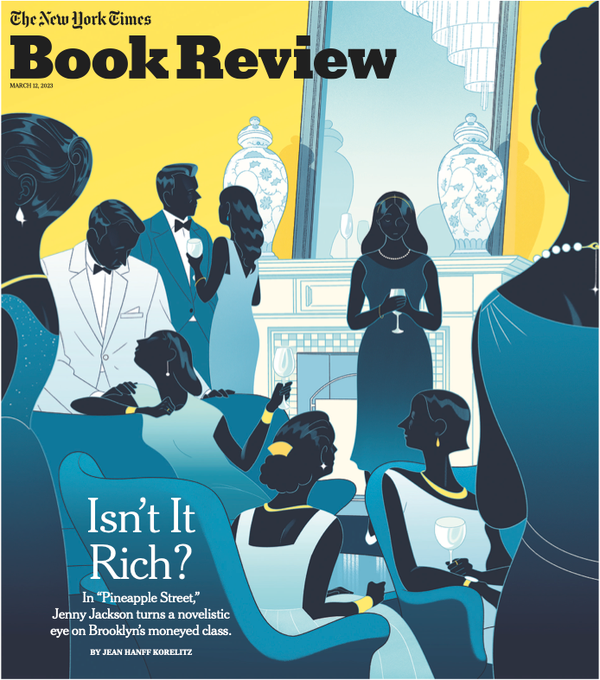 The New York Times Book Review – March 12, 2023:
In Jenny Jackson's debut novel, "Pineapple Street," readers get a tour of a world they might learn not to envy by the end of the book.
Watch for reality-bending explorations of time and space, a Western horror novel from Victor LaValle and new fiction from Han Kang. Plus: Tom Hanks (yes, that Tom Hanks) releases his debut novel.
A new book by Joel Warner traces the fate of the parchment on which the infamous author wrote "120 Days of Sodom," a trail involving scholars, aristocrats and thieves — and lots of money.