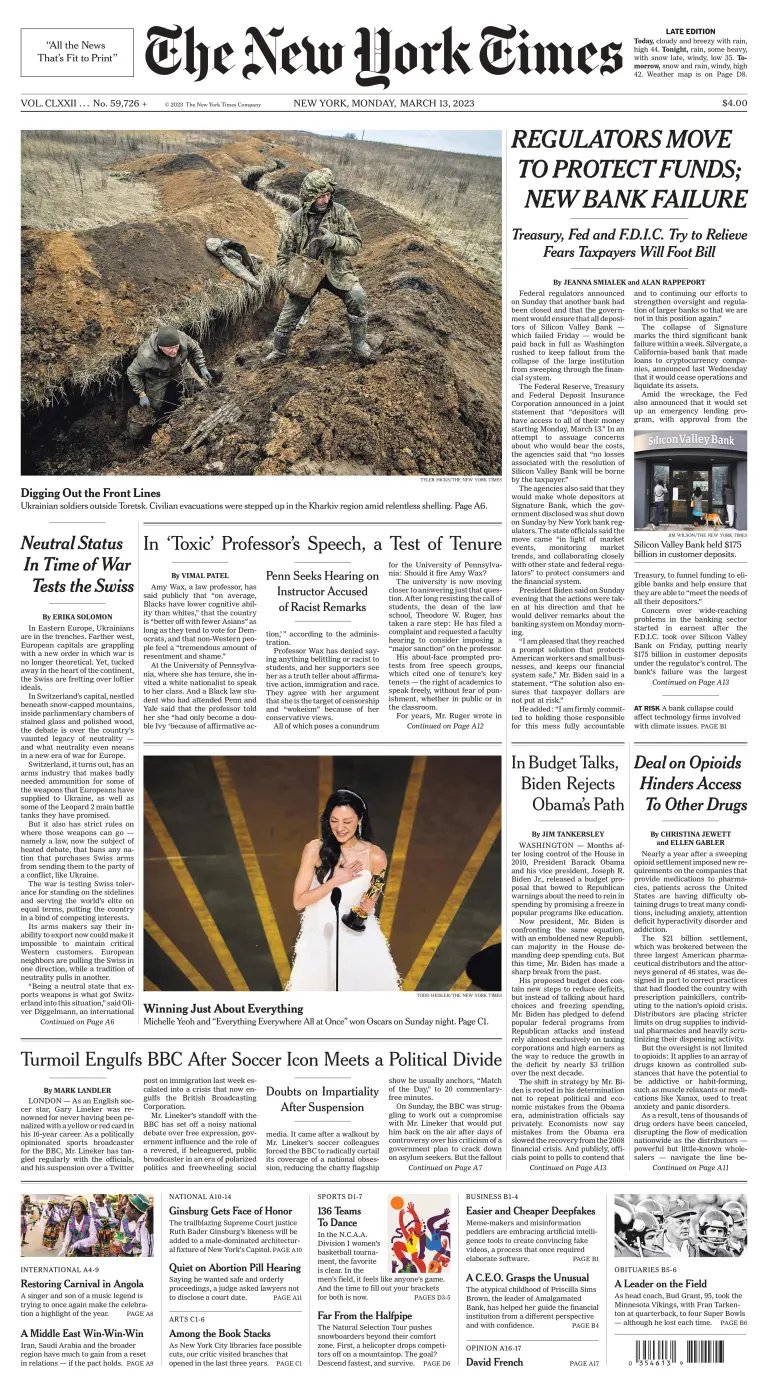 The Treasury, Federal Reserve and Federal Deposit Insurance Corporation unveiled a plan to contain fallout from Silicon Valley Bank's collapse, and said taxpayers would not bear the costs.
U.S. Steps In to Protect All Deposits at Silicon Valley Bank
Regulators also moved to contain damage, closing another bank. The Bank of England said HSBC would buy the British subsidiary of Silicon Valley Bank.
Attacks on the northeast town in the Kharkiv region of Ukraine continued on Sunday.
The Alpine state makes arms that Western allies want to send to Kyiv. Swiss law bans this, driving a national debate about whether its concept of neutrality should change.
Amy Wax and free speech groups say the university is trampling on her academic freedom. Students ask whether her speech deserves to be protected.