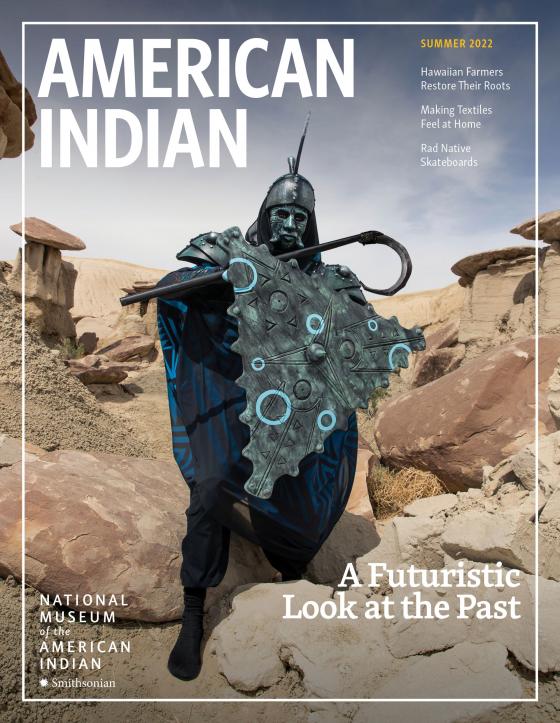 American Indian Magazine – Summer 2022
Highlights:
Watching Over the Past: Virgil Ortiz's Futuristic Creations Are Perpetuating Cochiti Pueblo Pottery-Making Traditions
Virgil Ortiz still remembers the outings he took as a 6-year-old boy with his mother to creeks throughout their Pueblo of Cochiti in New Mexico. There, they would gather clay to mold into pots and storytellers—seated comical human or animal figures. His father was a drum maker and his mother and grandmother were both potters. He remembers giving prayers of thanks to Mother Earth for providing clay, a medium through which they could express themselves. "I was surrounded by art every day," says Ortiz.