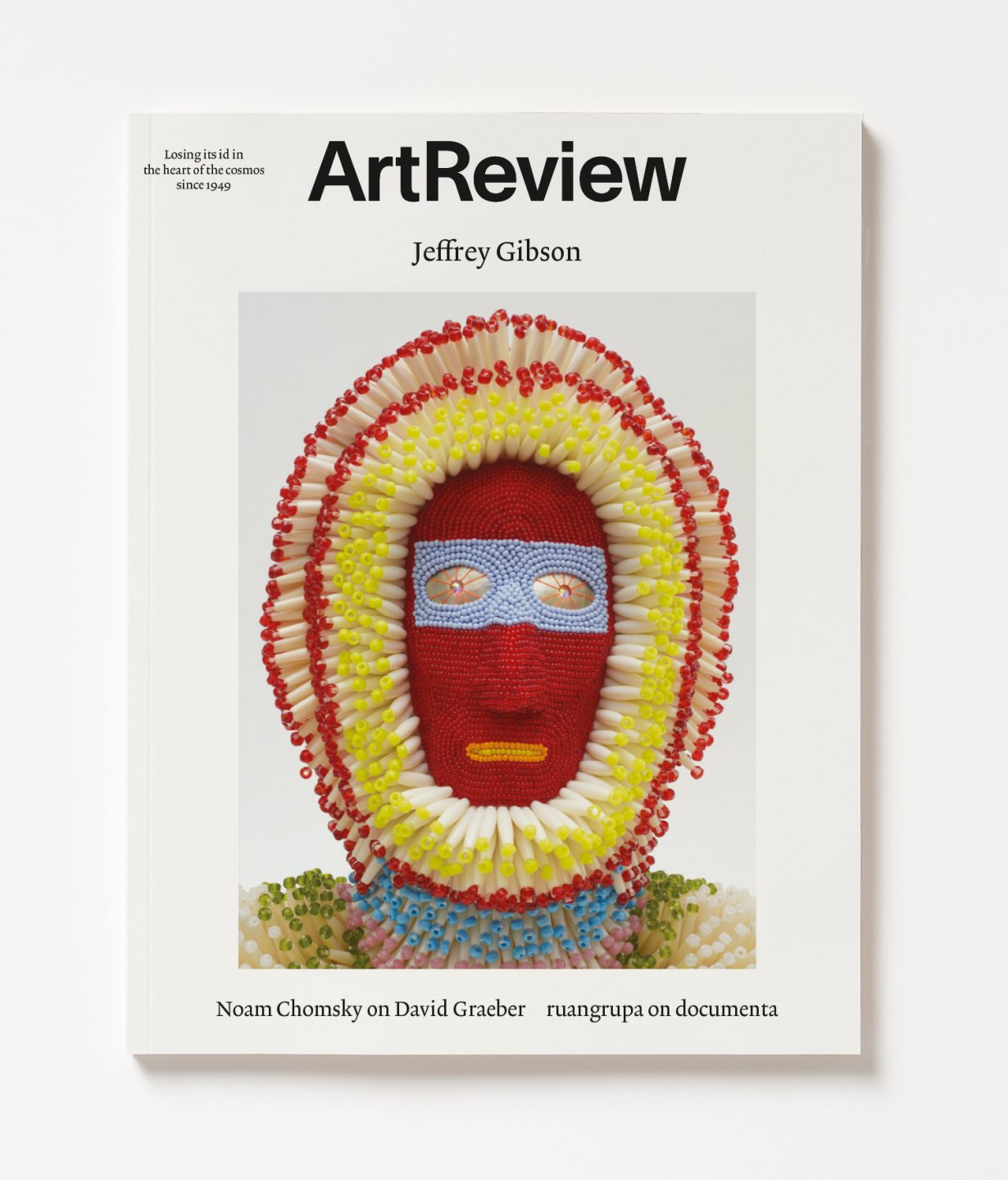 In ArtReview's October issue – out now – Chris Fite-Wassilak profiles Jeffrey Gibson, the artist whose works unpick and repattern mythologies around the depiction of native cultures: 'Dolled up in intricate beadwork and bright kitsch plumes, Gibson's flamboyant artefacts mock the anthropological impulse, while buzzingly suggesting new rituals'.
Renewal can be a fraught process, as ruangrupa found at this year's documenta fifteen. ArtReview's Mark Rappolt and J.J. Charlesworth spoke to the collective's farid rakun and Ade Darmawan about their hopes for and the results of ruangrupa's artistic direction of documenta fifteen – and what happens next. Their work confounded many assumptions about how this major survey exhibition should be organised – and who and what it should be for. One thing was certain: they "had to fight for every inch".
It's a story that has dominated recent cultural discourse – and is touched on by Naom Chomsky, interviewed by Nika Dubrovsky for ArtReview October. Chomsky, a keen admirer of David Graeber's work, discusses with Dubrovsky the late anthropologist's last project, neoliberalism and democracy, Western empiricism and imperialism, free speech, Roe v. Wade, and the war in Ukraine.