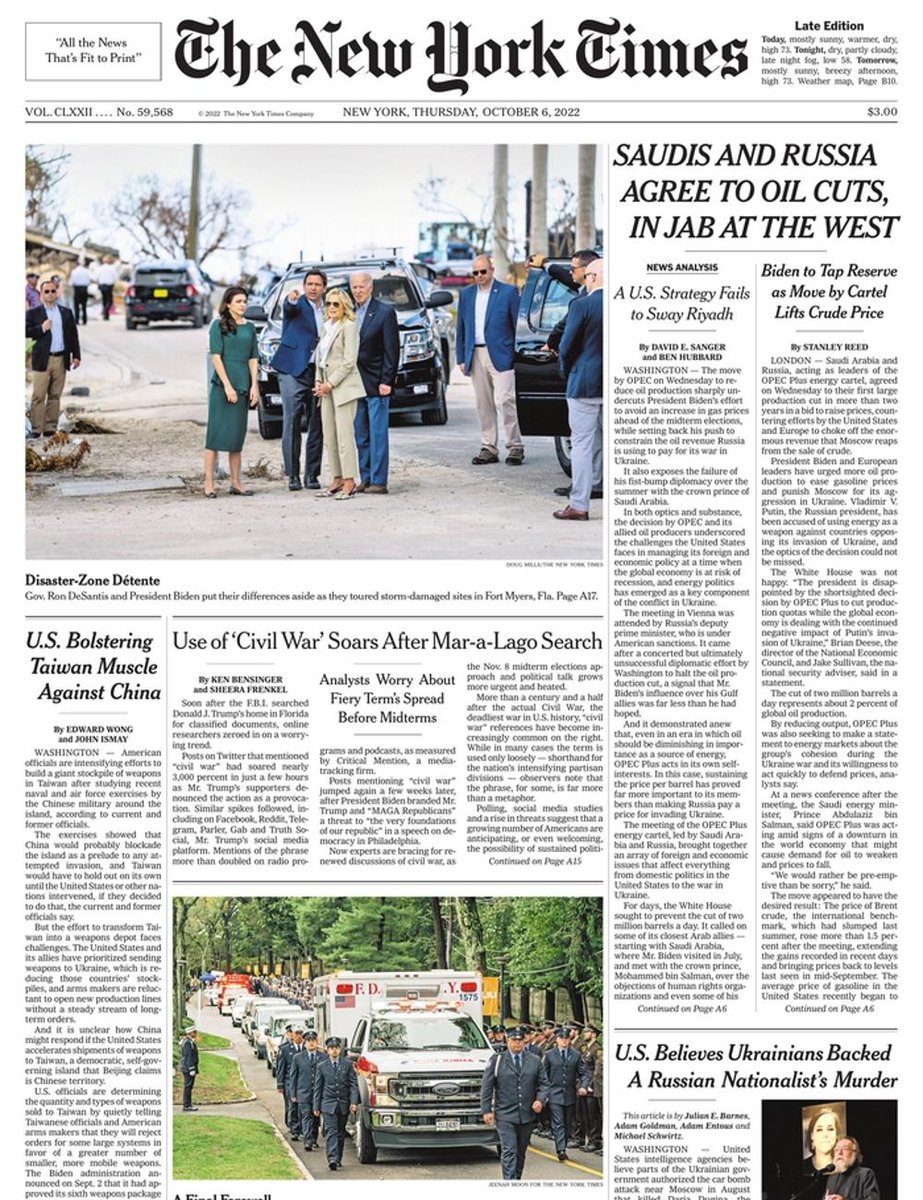 Led by Saudi Arabia, the oil cartel OPEC Plus pledged to reduce output by two million barrels a day.
OPEC's decision to curb oil production was a signal that President Biden's influence over his Gulf allies was far less than he had hoped.
Officials say Taiwan needs to become a "porcupine" with enough weapons to hold out if the Chinese military blockades and invades it, even if Washington decides to send troops.