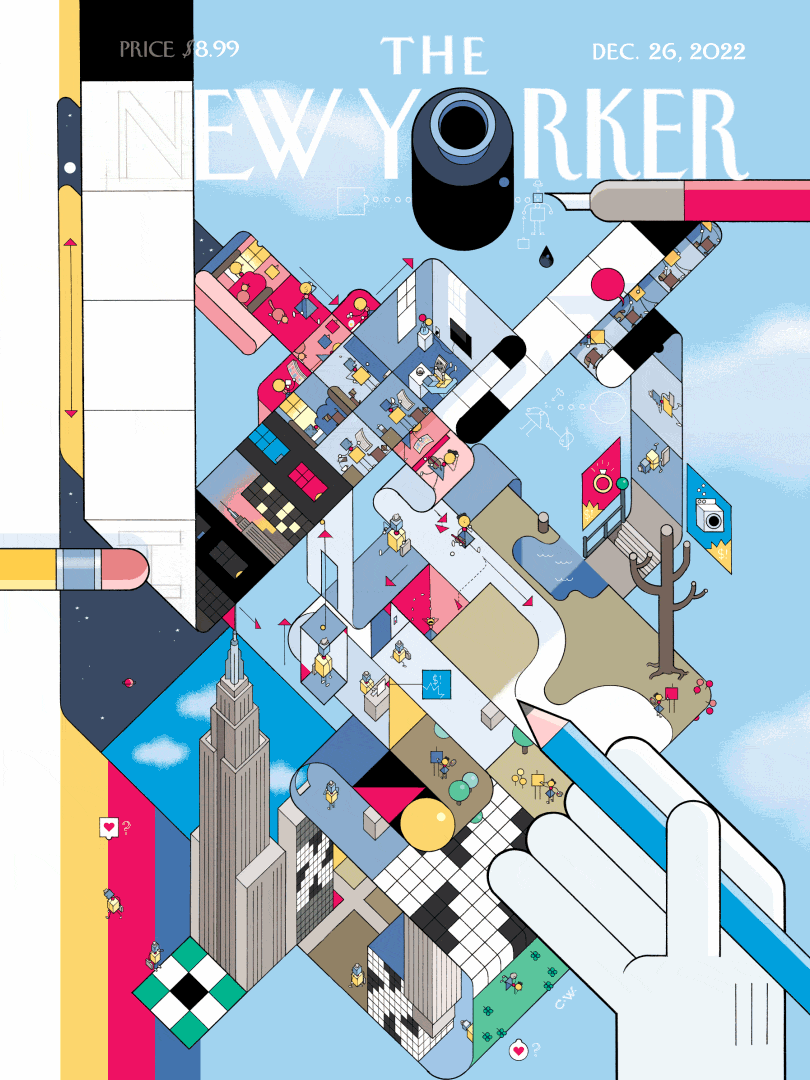 The New Yorker – December 26, 2022 issue:

Our first stop: a cheese Danish. Can't skip breakfast

The Republican leader's ambition has always been his defining characteristic. Attempting to placate both Trumpists and moderates may lead to his downfall.

Memories of a high-school job at a local seafood restaurant, blurred by time.