Our list of the 10 best road trips in the world covers everything from Alpine mountain passes and arid desert drives in western America, to lush forests in Japan and India, and the rugged coastlines of Norway and Scotland.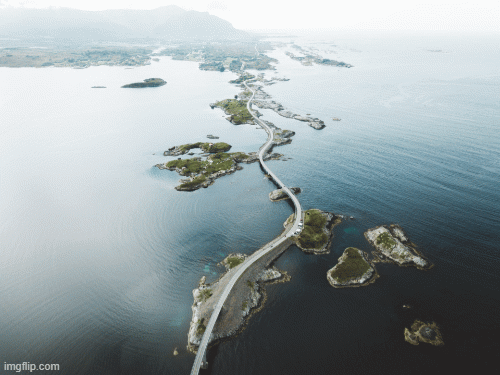 Blue Ridge Parkway, USA
Afton to Cherokee, 469 miles (755km)
Just over three hours southwest of Washington DC lies the start of the most phenomenal scenic byway that carves its way through the lush, mountainous forests of Virginia and North Carolina. 
Great St Bernard Pass, Italy
Turin, Italy to Montreux, Switzerland, 143 miles (230km)
For movie fans, this road is a must-drive after it was immortalised in the iconic opening scene of the original Italian Job, starring Michael Caine. The film opens with a Lamborghini Muria dancing its way over the Great St Bernard Pass, which, aside from a few safety improvements, is still as unspoilt and spectacular as it was back in 1969. 
The Carretera Austral, Chile
Puerto Montt to Villa O'Higgins 770 miles (1240km)
Patagonia is a place that should appear on everyone's bucket list. This remote, pre-historic wilderness is made of mountains, lakes, forests and fjords, which can all be absorbed from the comfort of a car driving down Chile's Southern Highway (Route 7) – the 'Carretera Austral'. 
The North Coast 500, Scotland
Inverness to Inverness loop around Scotland's coastline, 516 miles (830km)
One of the best road trips the United Kingdom has to offer is the North Coast 500. As the name suggests, the 500-mile route loops its way around Scotland's rugged northern coastline, taking in everything from white sandy beaches to mountains and remote fishing villages.