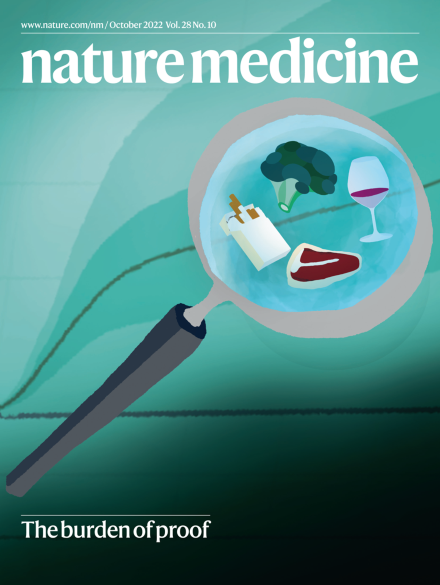 Using electronic health records data from the All of Us Research Program, we show that higher daily step counts in data collected over several years of Fitbit fitness tracker use were associated with lower risk of common, chronic diseases, including diabetes, hypertension, gastroesophageal reflux disease, depression, obesity and sleep apnea.
Although questions remain about several diet and disease associations, current evidence supports dietary guidelines to limit red meat and increase vegetable intake.
CRISPR–Cas9 hits its target in amyloidosis
Nature Medicine explores the latest translational and clinical research news, with an analysis of Intellia and Regeneron's gene-editing treatment, which reduced levels of transthyretin in patients.