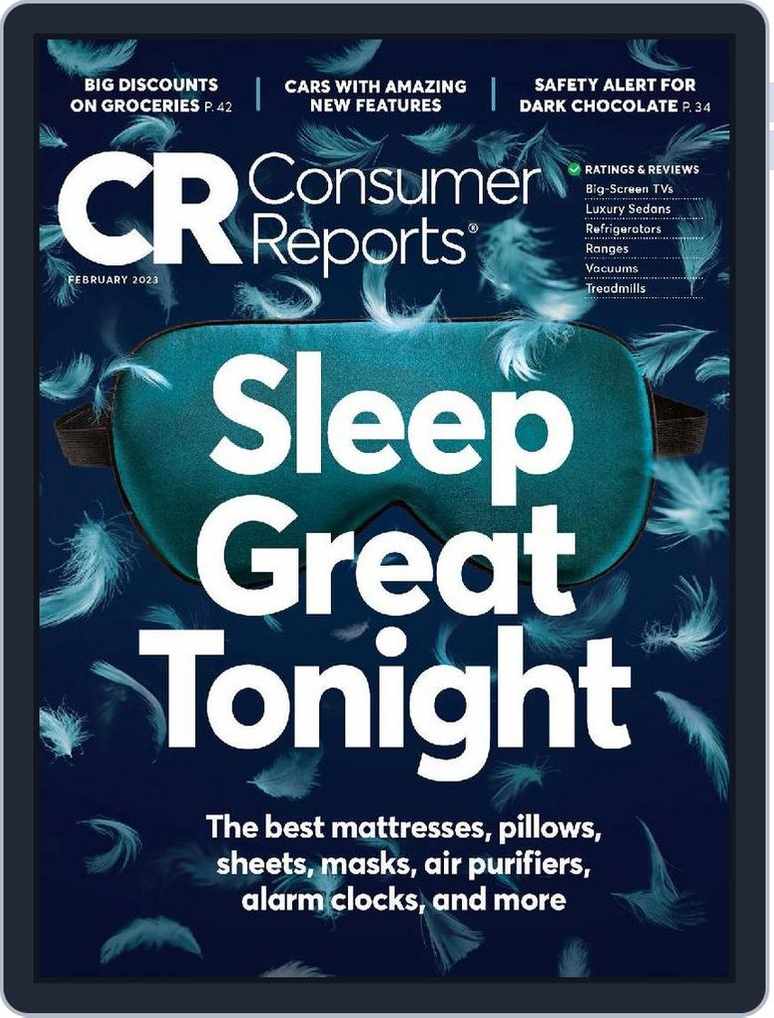 Consumer Reports – February 2023 issue:
Toss and turn all night? Wake up tired and sore? Our expert advice—and the top mattresses, pillows, and more from our tests—can help you finally rest easy.
Cars you can unlock with your phone, cameras that can see where you can't, and high beams that turn on by themselves. We've got the cool new tech to seek out on your next car.
Consumer Reports found dangerous heavy metals in chocolate from Hershey's, Theo, Trader Joe's and other popular brands. Here are the ones that had the most, and some that are safer.