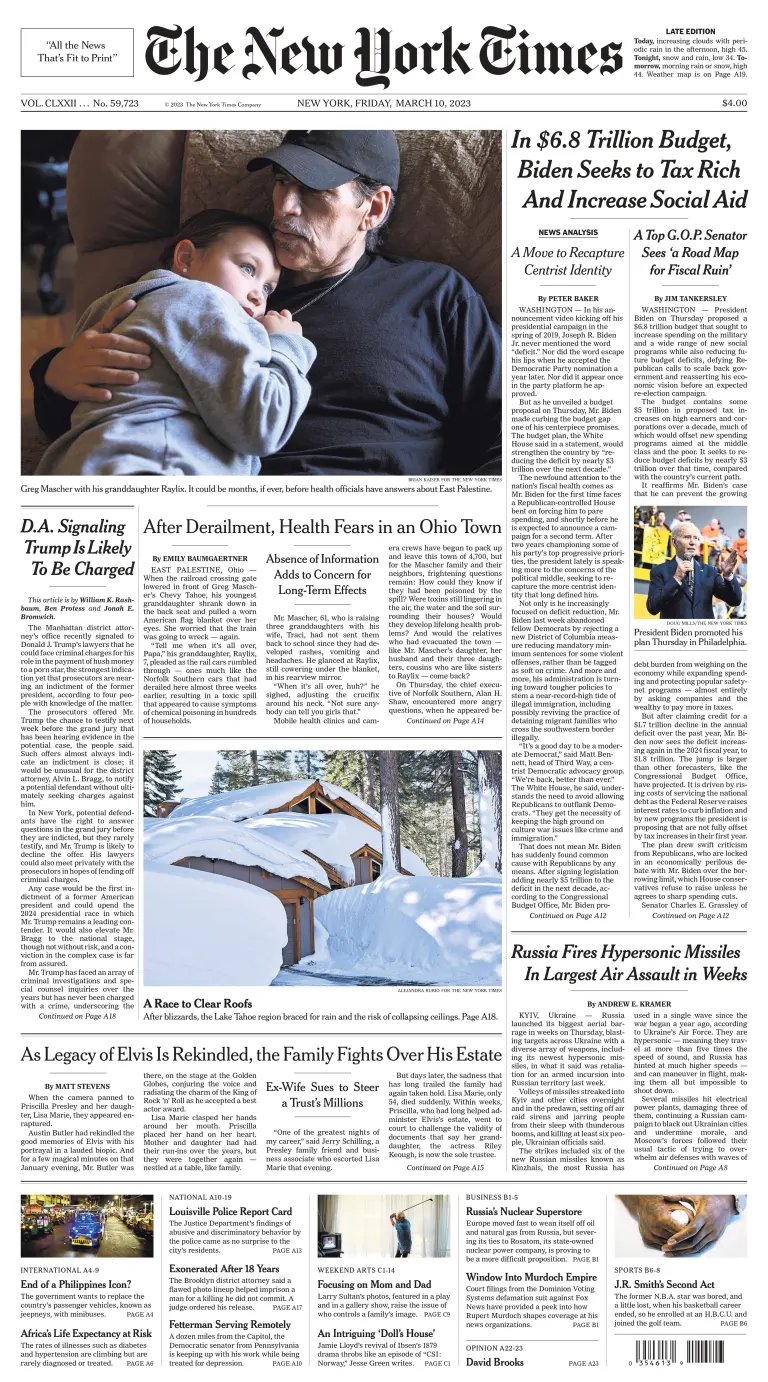 The president requested trillions in new spending that has no chance of passing a Republican House, even as he sought to reduce deficits by raising taxes on businesses and the rich.
After two years championing progressive priorities, the president is speaking more to the concerns of the political middle as he prepares to announce a campaign for a second term.
The former president was told that he could appear before a Manhattan grand jury next week if he wishes to testify, a strong indication that an indictment could soon follow.
In a tight-knit town already skeptical of the government, the lack of concrete information, and the open-ended nature of the crisis, undergird anxiety.