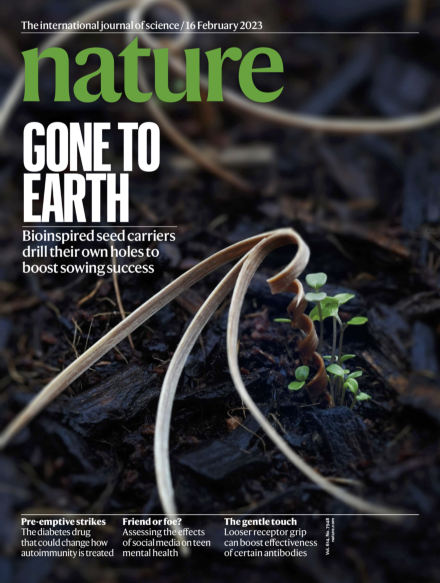 nature – February 16, 2023 issue:
Research on blocking sunlight needs a dose of realpolitik.
Scientists identify a molecule key to the development of progeria, a lethal disease that causes hyper-accelerated ageing.
Neurons that help to rouse you from sound slumber are connected to those that receive signals from the spinal cord.