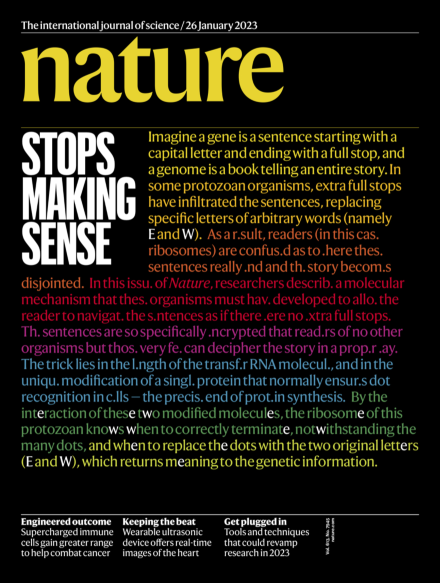 nature Magazine – January 26, 2023 issue:
It's unacceptable that millions living in poverty still lack access to safe water and basic sanitation. Nature Water will help researchers to find a way forward.
Repeating bursts of X-rays lead scientists to a black hole that eats in spurts.
At least four articles credit the AI tool as a co-author, as publishers scramble to regulate its use.