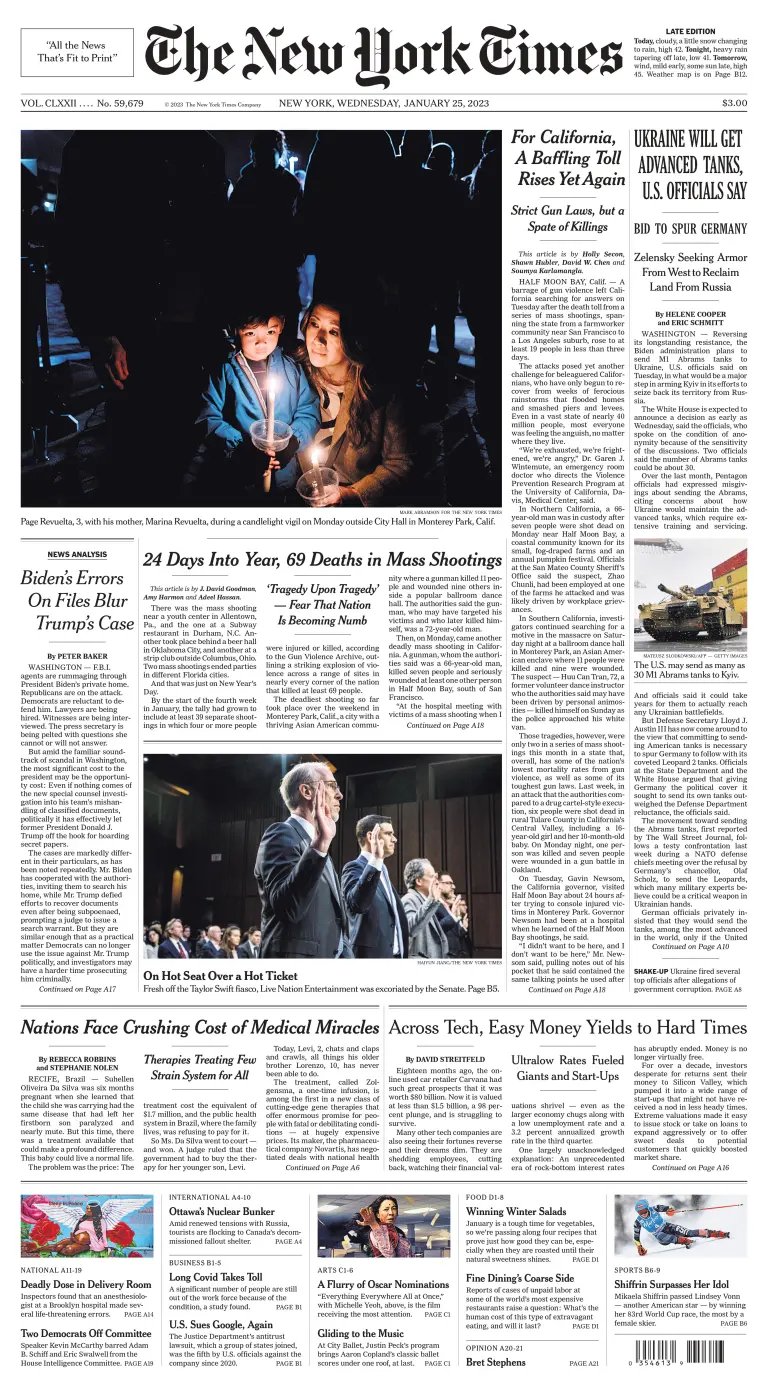 The Biden administration had resisted sending tanks, which Ukraine says it needs, but the move is seen as likely to push Germany to approve the transfer of its own tanks.
With at least 19 people killed in mass shootings in the state in less than three days, the attacks posed another challenge for beleaguered Californians.
In the first few weeks of 2023, at least 69 people have been killed in mass shootings across the country, including two shootings within days of each other in California.
The cases are markedly different in their particulars. But they are similar enough that as a practical matter, Democrats will have a hard time using the issue against former President Donald J. Trump.