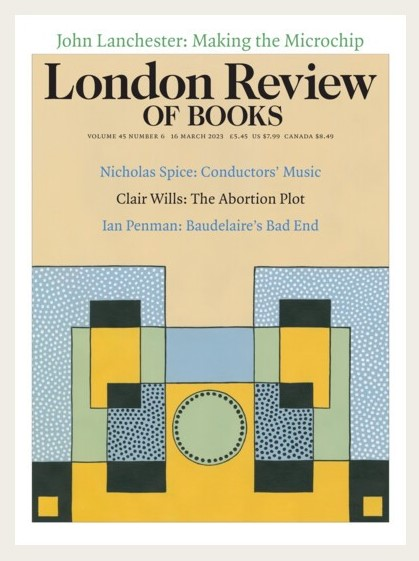 London Review of Books (LRB) – March 16, 2023 issue:
Defamation isn't the only legal threat to investigative journalism. Data protection and privacy laws are increasingly used as alternatives to a libel claim. Unlike a defamation writ, which claimants generally have only a year to file, data protection and privacy actions can be taken up to six years after publication, and there is no defence of truth.
Medieval Christians understood themselves to be interconnected to an extent that would surprise many people today, at least in Western cultures. Their minds and hearts were legible to other people as well as to God and the devil, and they saw themselves as vulnerable to interference from human and supernatural forces, to both good and bad ends.
The majority of women artists who exhibited at the Salon in the revolutionary period had never before shown their work in public. During the 1790s and early 1800s, several of them submitted self-portraits or portraits of other women artists, presenting, implicitly, an idea of the female painter as both a subject for portraiture and a professional in her own right.