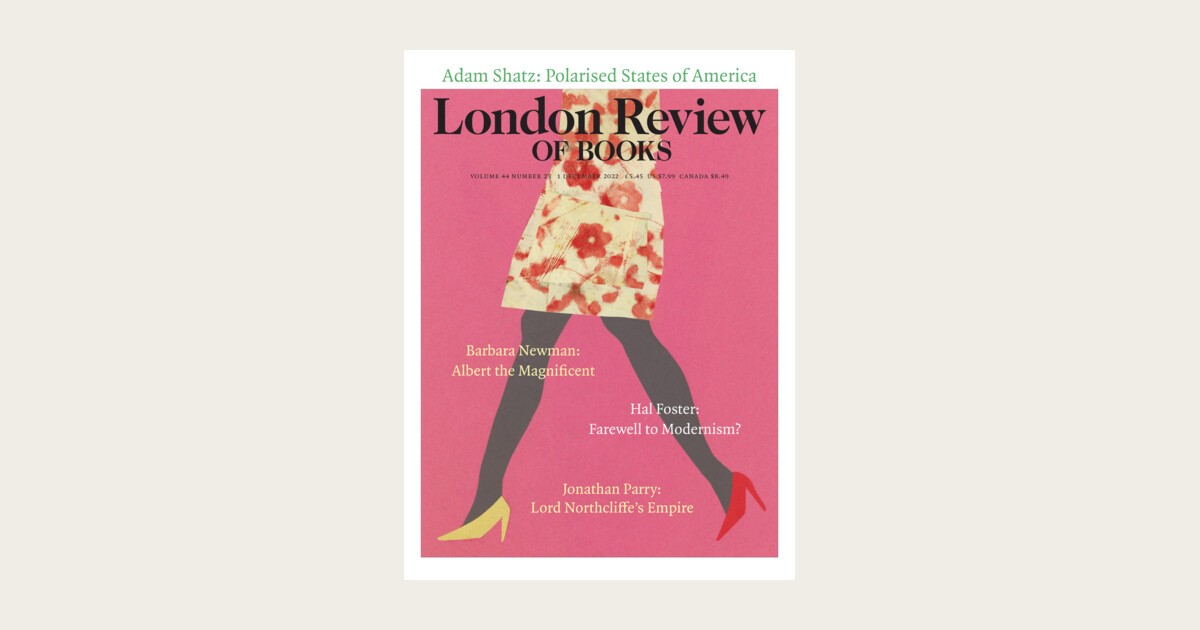 London Review of Books (LRB) – December 1, 2022:
Adam Shatz on the US Midterms
'This is what Biden and his advisers are counting on: a grinding and volatile battle with a weakened Trump and his increasingly unhinged movement in 2024.'
There is no way to offset the fact that a gigantic dose of hydrocarbon wealth is being used to stage an immensely carbon-intensive spectacle, in a place that is already getting hotter faster than almost anywhere else on the planet. In the narrowing window of opportunity that remains, can we justify burning this much of our carbon budget on international football?
Act of Oblivion, the title of Robert Harris's novel, refers to the Act of Free and General Pardon, Indemnity and Oblivion, introduced to the Convention Parliament in May 1660 and given royal assent on 29 August.