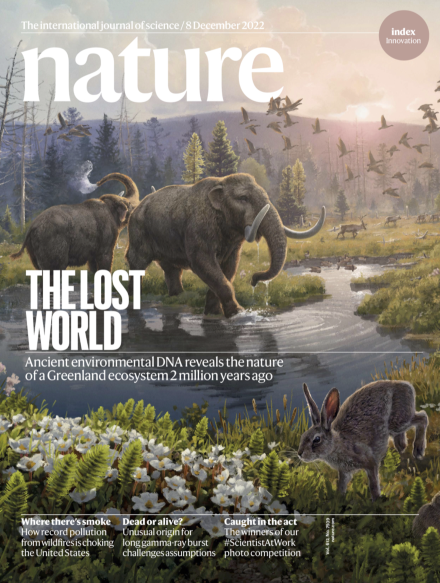 nature – December 8, 2022 issue:
Programmes to avoid deforestation could have unintentional impacts on a variety of ecosystems.
Flying devices weighing only 10 milligrams could be controlled by an unconventional set of instruments.
Game theory helps to identify genetic variants that give plants the ability to thrive in crowded conditions.
A fifth fundamental force predicted by some alternative theories of gravity has not been seen in the solar interior
The magma chamber of an enormous volcano lies closer to Earth's surface than previously estimated.