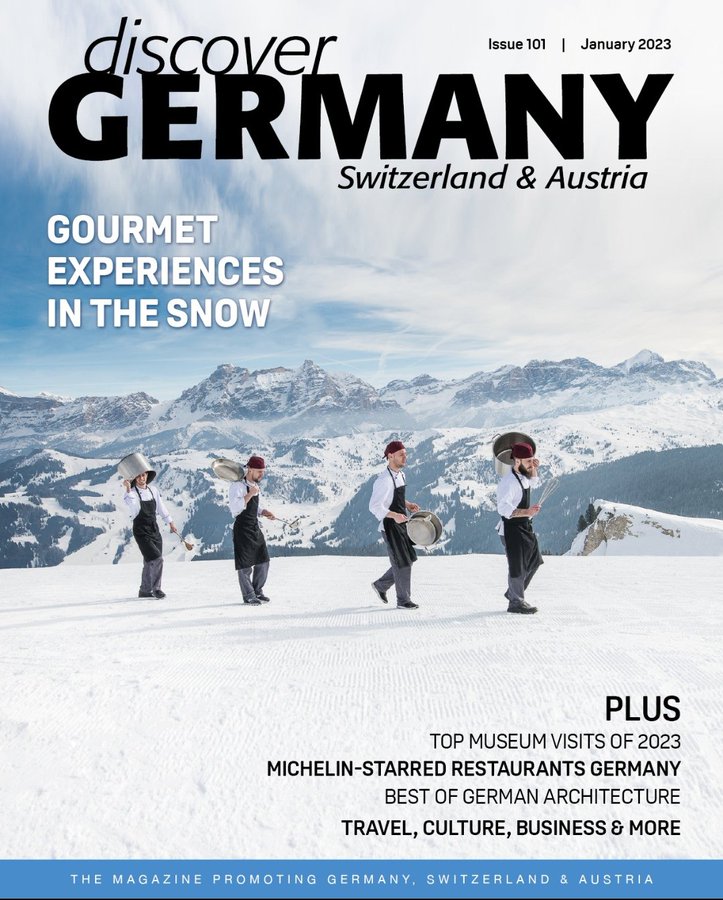 Discover Germany, Switzerland & Austria – January 2023 Issue:
On the slopes of Alta Badia, in the heart of the Dolomites, a UNESCO World Heritage site, it was an itinerant journey; one that took participating skiers from one hut to the next in search of new dishes and internationally renowned chefs. 
Architecture in Germany has a long and diverse history. After all, visitors to the country can find every major European style – from Roman to Post Modern, Romanesque, Gothic, Baroque, Modern and many more architectural styles. We take a look at just some of the structures that showcase the vast creativity of German architects.