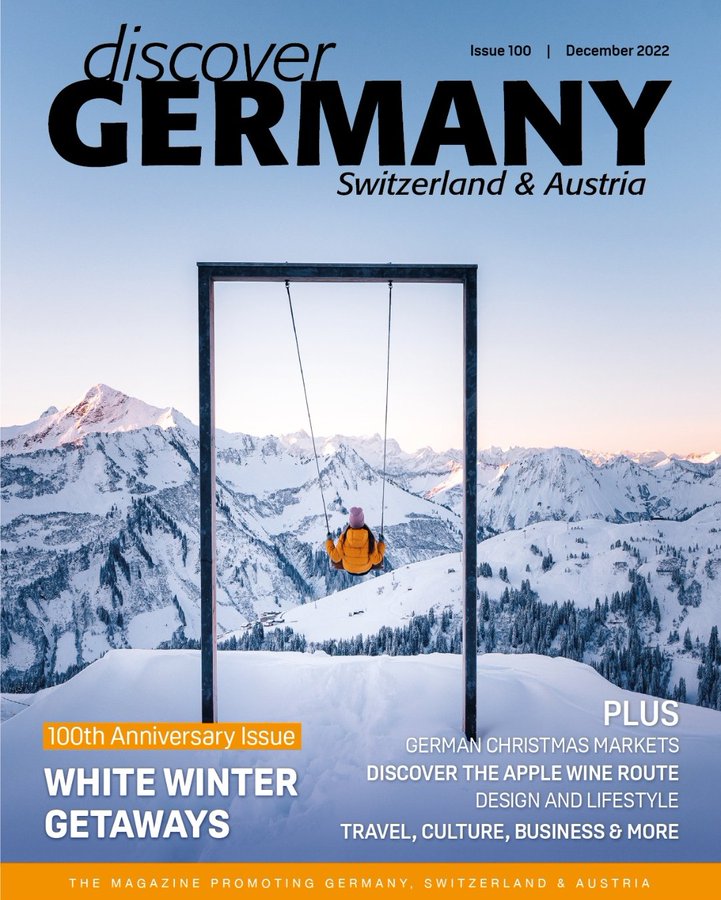 @GermanyMagazine December 2022 issue: White winter getaways, Germany's apple cider route, the spa town of Bad Ragaz, a special focus on Christmas markets, an interview with actress Cristina do Rego, as well as a special look at interior design and architecture, the most innovative communication agencies, efficient digital solutions, top hotels across the DACH region, spa breaks and much more.

'Tis the season to embrace cosiness and togetherness. And what better way to do that than to travel to hidden winter gems where visitors can leave their busy everyday lives behind? We picked three getaway ideas in Switzerland, Austria and Germany that embody white Christmas to the fullest and should be on everyone's bucket list this winter.
While the Bavarians are chugging from their MassKrugs at Oktoberfest, and those along the Rheingau are celebrating the Feder Weisser festivals, the residents of Hessen are rejoicing in a different kind of harvest.