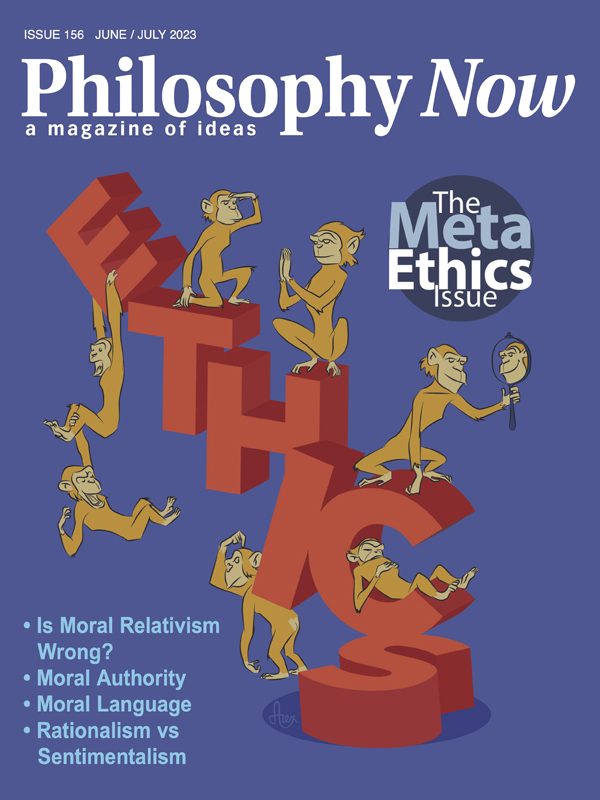 Philosophy Now Magazine (June/July 2023) – The 'Meta Ethics Issue' featuring Back to the Sophists: Nana Ariel corrects the record and the modern application of Sophistry and Will the Real John Locke Please Step Forward? Hilarius Bogbinder shows how Locke's intellectual identity changed over time.
Justin Bartlett explores a basic distinction between understandings of ethics.
Michael-John Turp asks if anyone has the authority to establish moral truth.
Paul Stearns argues against moral relativism and moral presentism.
Myles King contends that physics helps us understand ethics.
Andrew Kemle says that evolutionary forces give us the answer.