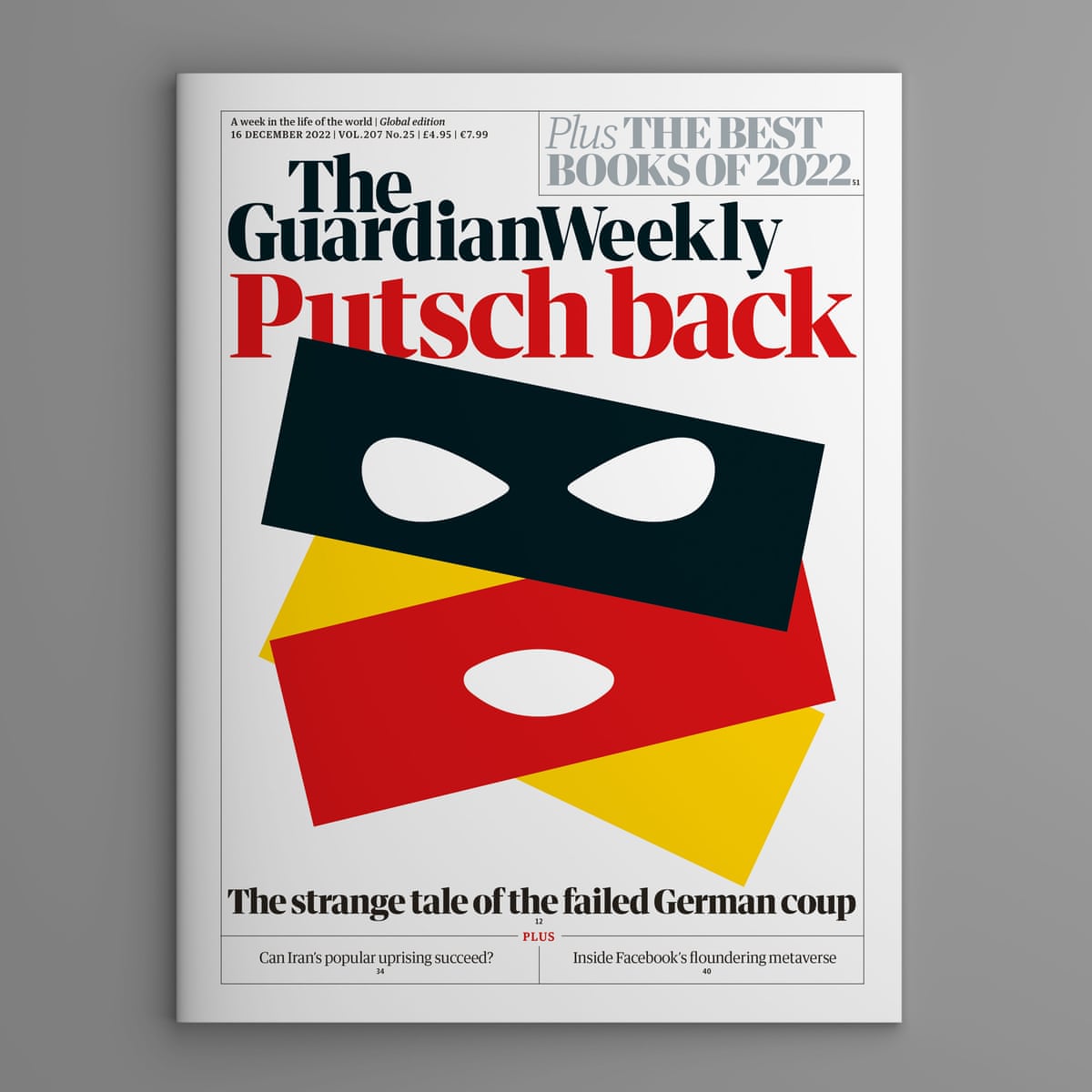 The Guardian Weekly (December 16, 2022): In  Germany, 25 conspirators were arrested and accused of plotting to overthrow the government. The eclectic grouping, known as the Reichsbürger plotters, espoused a far-right ideology but hailed largely from the centre of respectable German society, headed up by an elderly minor aristocrat and including in their ranks family doctors, judges, a celebrity chef and an opera singer.
Three months have passed since fervent anti-regime demonstrations began in Iran. As more grim details emerged of public executions of protesters and the grotesque targeting of women by security forces, Christopher de Bellaigue takes a deep look at the movement, in particular the role played by women and young people, and asks what it might take for a popular revolution to succeed.
Mark Zuckerberg, the CEO of Meta (formerly Facebook) has spent $100bn building a virtual reality world known as the metaverse, which he believes will replace the conventional internet. The problem is, hardly anyone seems to prefer its clunky headsets and empty landscapes to the real world. With poor financial results and redundancies at Meta, has it all been a hugely expensive mistake? Steve Rose ventures into the metaverse, so you don't have to.