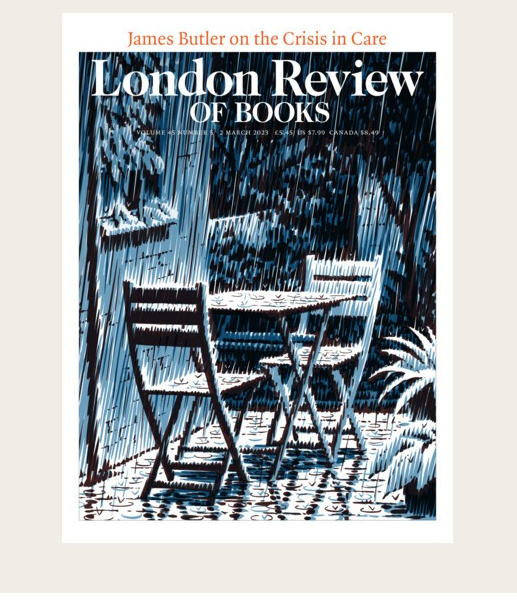 London Review of Books (LRB) – March 2, 2023 issue:
All of us depend, in early age and often at the end of life, on the care of others. We are shaped by individual, consequential but highly contingent acts of care, or their absence.

Labours of Love: The Crisis of Care by Madeleine Bunting
The Care Crisis: What Caused It and How Can We End It? by Emma Dowling
Cannibal Capitalism: How our System is Devouring Democracy, Care and the Planet by Nancy Fraser
It is one of the curious qualities of the lighthouse that while its raison d'être is to be visible, durable and stable in the most adverse conditions, it is often seen as a site of ambiguity and insecurity.