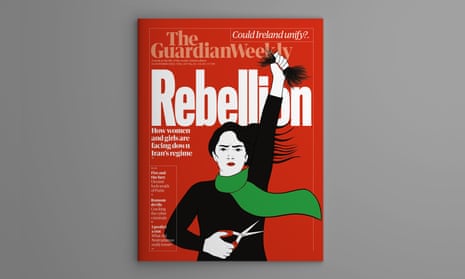 The women and girls facing down Iran's leaders. Plus: Putin strikes back
For the past few weeks, nationwide protests have gripped Iran after the death in police custody of Mahsa Amini, a 22-year-old Kurdish woman who had been detained for breaching Islamic dress codes.
Details of what is happening inside the country remain patchy, but social media footage suggests action has been substantial, resulting in mass arrests and scores of deaths. Yet Iran's repressive state apparatus has not been able to quell the unrest or diminish the morale of protesters, many of whom are young women and schoolgirls.