Smithsonian Magazine – Ten Best Science Books of 2022 – December 7, 2022: From a detective story on the origins of Covid-19 to a narrative that imagines a fateful day for dinosaurs, these works affected us the most this year
An Immense World: How Animal Senses Reveal the Hidden Realms Around Us by Ed Yong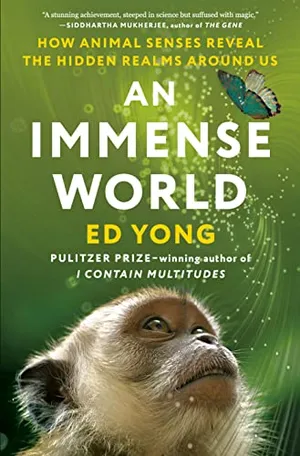 In An Immense World, science journalist Ed Yong dives into the vast variety of animal senses with a seemingly endless supply of awe-inspiring facts. As humans, we move through the world within our Umwelt—a term for subjective sensory experience Yong borrows from the Baltic German biologist Jakob von Uexküll. But every creature on Earth has its own Umwelt that we can scarcely imagine. Through interviews with scientists around the globe, Yong teases out the astonishing details of other animals' perceptions, introducing us to their fantastic Umwelten. Scallops, for example, have up to 200 eyes with impressive resolution, but their brains are likely not complex enough to receive and process such crisp images. Some butterflies can perceive ultraviolet color patterns on their wings that distinguish them from other species. And hammerhead sharks have receptors that scan the seafloor for the electric fields emitted by hidden prey, "as one might use metal detectors," Yong writes. But many creatures' senses have been thrown off by human activity, he notes. For example, our visually centered society has erected artificial lights that disorient migrating birds and hatchling sea turtles.
Vagina Obscura: An Anatomical Voyage by Rachel E. Gross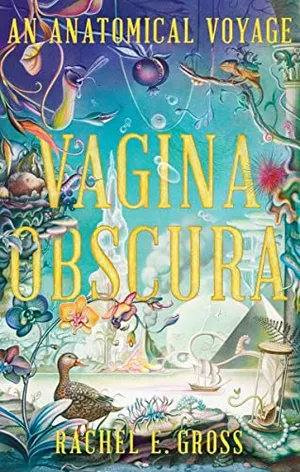 Perhaps no aspect of our anatomy is both more fascinating and misunderstood than the vagina—down to the very common usage of what that word means. A vagina isn't the whole of a woman's reproductive anatomy. Instead, the vagina is a muscular canal that's part of many people's reproductive systems, of varying genders, whether they were born with it or had it surgically constructed. Nuance exists in this territory that is so often overwhelmed by a tangle of science, myth and cultural perceptions, and journalist Rachel E. Gross has composed an enthralling, sensitive book that's relevant to everyone no matter what your personal topography looks like.
The pages of Vagina Obscura contain plenty of cutting-edge popular science and historic reflection on everything from how ovaries were once miscategorized as female testicles to how operations for individuals injured in war paved the way for gender-affirming surgeries. The book is arranged by anatomical part, and Gross details the function each part carries out. Gross' work stands out because the unfolding story is couched in what we've been wrong about, how our ideas have changed, and how every person—no matter their sex—shares far more in common than we often recognize. Everyone's reproductive anatomy, as Gross notes, is made up of the same parts in different arrangements, a quirk of human development that underscores commonality. Gross' exploration is far more than a natural history of human anatomy, but a narrative that busts myths and celebrates all that we've come to know about vaginas and their associated parts during a time when such clarity on sex, gender and bodily autonomy is more needed than ever. Where the popular understanding of human anatomy is sometimes shallow, Vagina Obscura brings depth. (Riley Black)
Breathless: The Scientific Race to Defeat a Deadly Virus by David Quammen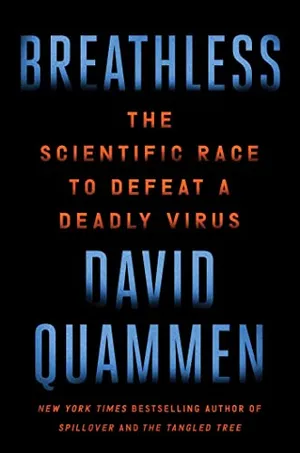 In Breathless, David Quammen has constructed a masterful book about scientists' efforts to understand SARS-CoV-2, the virus that causes Covid-19. Make no mistake, the book is not about healthcare and our response to Covid-19. The main character in this tale is the virus, and Quammen crafts a detective tale about the coronavirus SARS-CoV-2 by chronicling the efforts of scientists around the world to identify it, search for its origins, understand how it mutates and respond to it. He interviewed 95 scientists and allows readers to look over the shoulders of many of them as they use their specialized expertise to study the virus. To show how the scientific process works on a global scale, he details the work of a genomic epidemiologist here, an evolutionary virologist there and a computational biologist somewhere else. Each expert adds or refutes some important detail about the rapidly evolving virus that has created a pandemic. Each discovery builds on those that came before.
Quammen has said he wrote the book with no outline, instead allowing each addition to naturally form on the next, in the way a crystal forms. He has the skills and knowledge to do this thanks to decades spent writing captivating science books, on everything including evolution and the spillover of disease from animals into humans. What results from his immense effort is a solid, reliable and entertaining scientific thriller about a shifty and prolific virus that is still very much evolving. (Joe Spring)