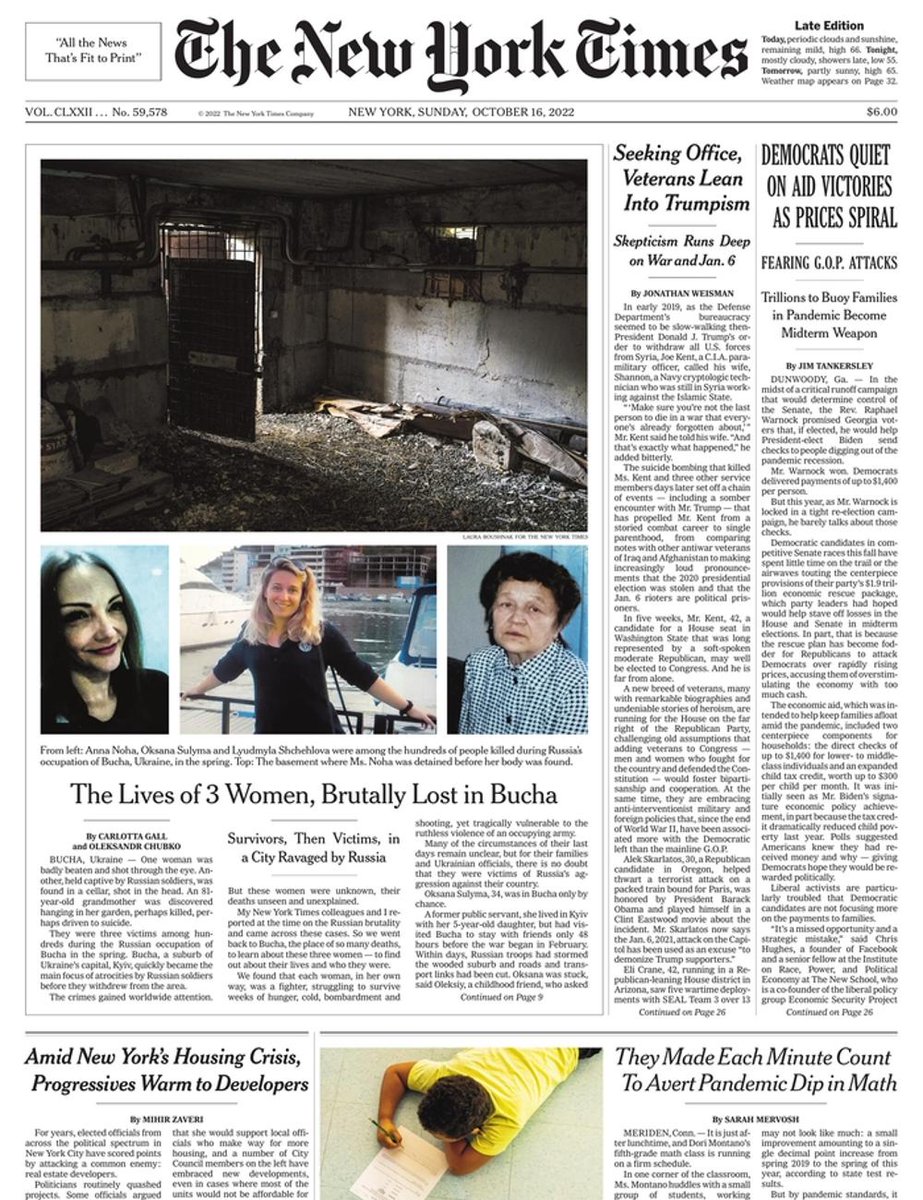 Polls show voters liked direct payments from President Biden's 2021 economic rescue bill. But they have become fodder for Republican inflation attacks.
A class of political newcomers with remarkable military records are challenging old ideas about interventionism — and the assumption that electing veterans is a way to bring back bipartisanship.
New reporting illuminates the fortitude of three women — a former public servant, an animal lover, a grandmother — who were victims of Russian brutality.