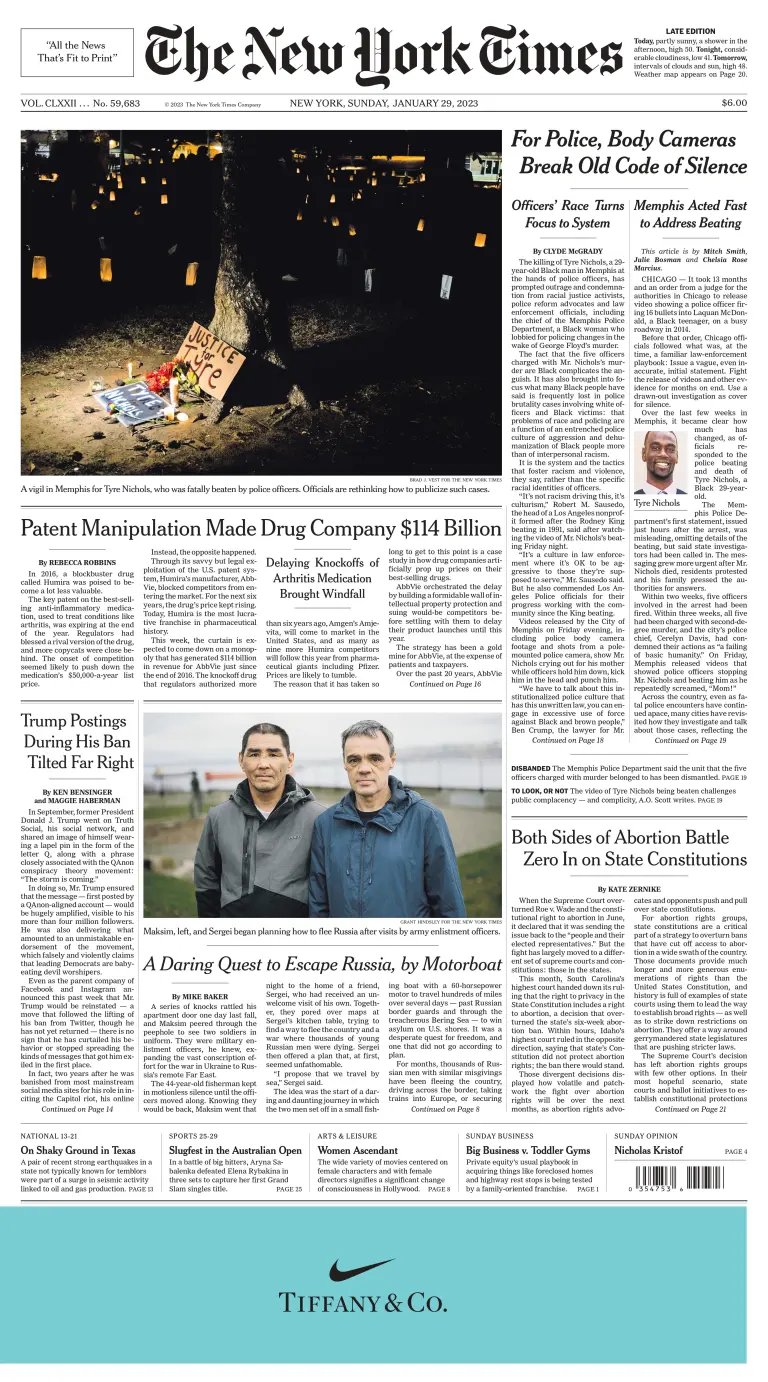 With cameras nearly everywhere, and residents wary, the authorities are moving faster and speaking critically when officers are accused of beatings.
The five officers charged with the murder of the young Black man are also Black, complicating the anguish and efforts at police reform.
AbbVie for years delayed competition for its blockbuster drug Humira, at the expense of patients and taxpayers. The monopoly is about to end.
Many of the legal arguments seeking to overturn abortion bans rely on rights provided by the states, and how they are interpreted by state supreme courts.