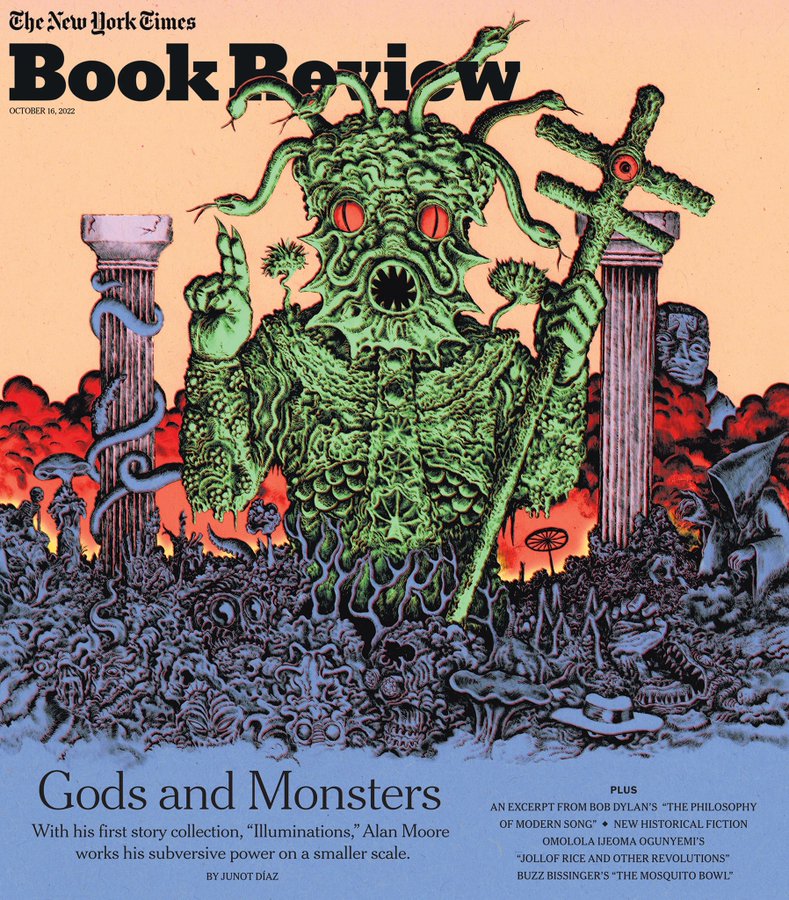 With his first story collection, "Illuminations," the British writer and comic-book titan works his subversive power on a smaller scale.
Don't miss the latest entry in our "Read Your Way Around the World" series, which will whisk you to the brightly hued streets of Reykjavík, or our excerpts from Bob Dylan's new book, "The Philosophy of Modern Song." (In 1971, 45 years before he was awarded the Nobel Prize in Literature, the Book Review opined, rather tartly, that "Dylan is not a literary figure. Literature comes in books, and Dylan does not intend his most important work to be read.")
Cover for @nytimesbooks Junot Diaz's review of Alan Moore's new story collection "Illuminations".