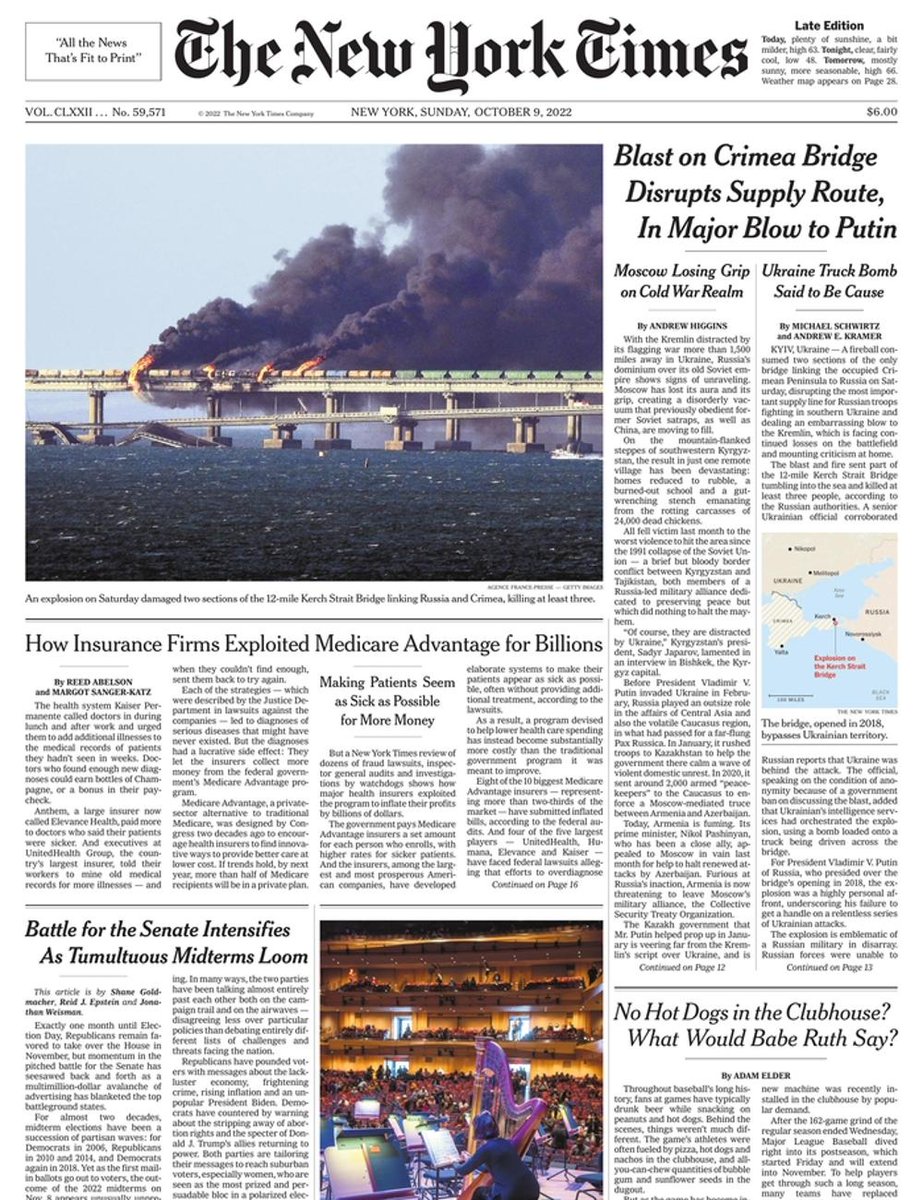 Any impediment to traffic on the bridge could affect Russia's ability to wage war in southern Ukraine, where Ukraine's forces have been fighting an increasingly effective counteroffensive.
Russia's domination of Central Asia and the Caucasus region is unraveling as the Kremlin focuses on the war in Ukraine — and border violence is flaring.
By next year, half of Medicare beneficiaries will have a private Medicare Advantage plan. Most large insurers in the program have been accused in court of fraud.