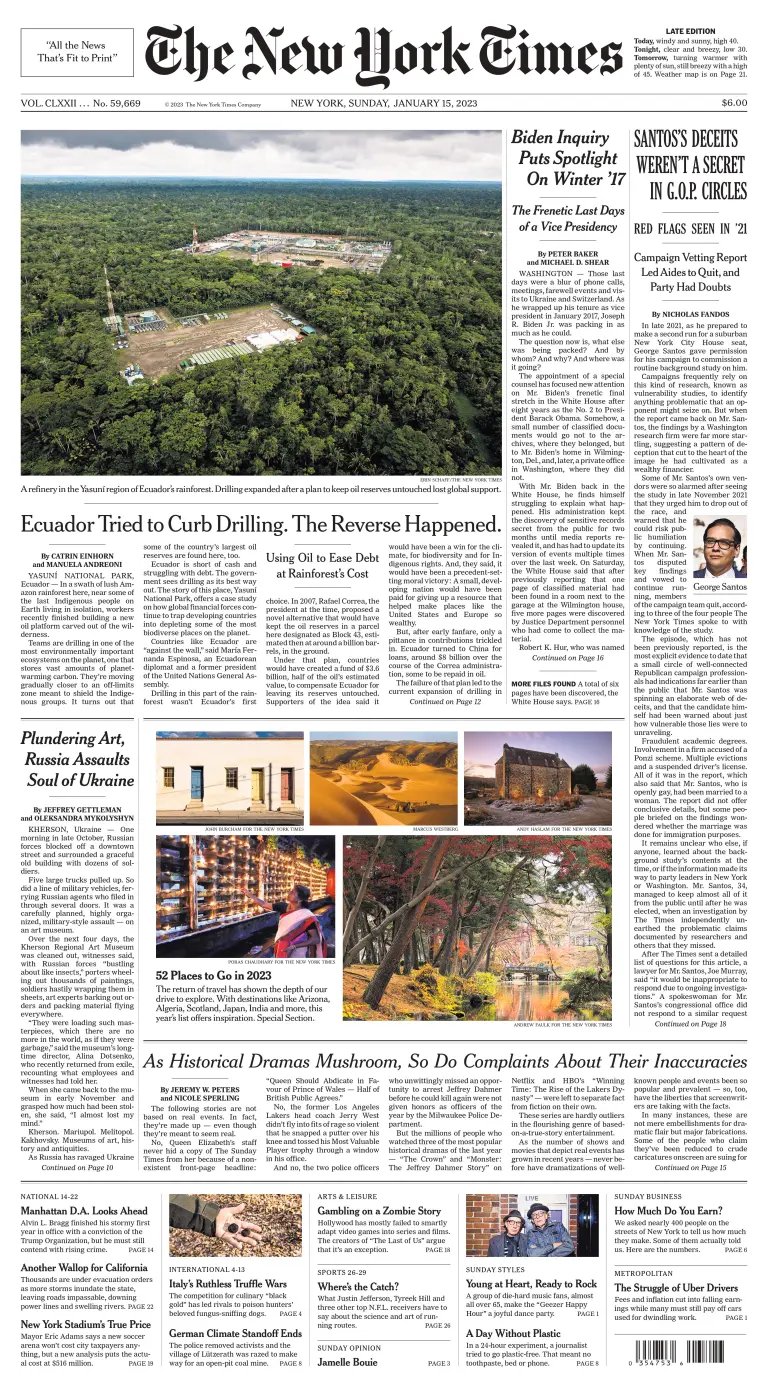 George Santos inspired no shortage of suspicion during his 2022 campaign, including in the upper echelons of his own party, yet many Republicans looked the other way.
The special counsel will have to reconstruct how a small number of classified documents made it to Mr. Biden's home in Delaware and a private office in Washington.
A novel idea to leave the country's vast oil reserves in the ground fizzled for lack of international support. Now, struggling under painful debt, the government wants to expand drilling in the rainforest.
Russian forces have looted tens of thousands of pieces, including avant-garde oil paintings and Scythian gold. Experts say it is the biggest art heist since the Nazis in World War II, intended to strip Ukraine of its cultural heritage.