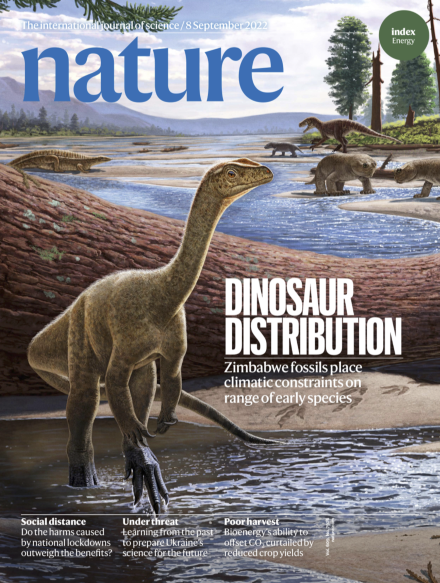 The cover shows an artist's impression of Mbiresaurus raathi, a newly discovered species of herbivorous dinosaur found in Zimbabwe and dating to around 230 million years ago.
Archived data from Landsat 5, launched in 1984, and two newer sensors allow scientists to chart dangerous flows in Afghanistan.
Reptiles that perished during a severe drought 250 million years ago are preserved as spreadeagled and mummified fossils.