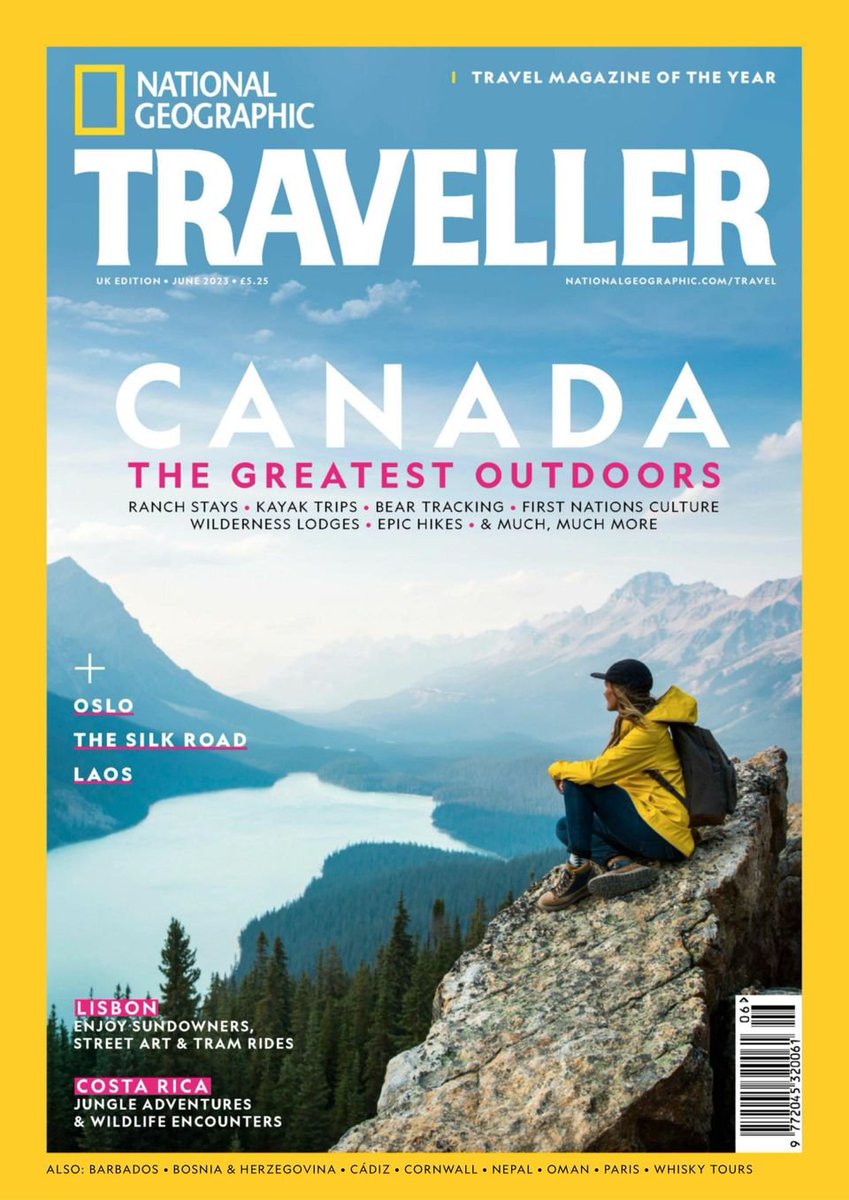 National Geographic Traveller Magazine (June 2023). The latest issue features Canada's greatest outdoor adventures, summer guides to Oslo and Lisbon, the quetzals and rivers of Costa Rica, and explores the Silk Road route of Central Asia.
​On their farm in the Faroe Islands, where the sheep roam the hillsides and the chickens put themselves to bed, Óli and Anna Rubeksen dish up a feast of local ingredients ranging from rhubarb to lamb hearts.
Also inside this issue:
Oman: A rich history and striking landscapes, from the Arabian coast to the Hajar Mountains.
Costa Rica: Explore Central America's wildest corners, where quetzals hide and rivers lead to jungle lodges.
Laos: In a corner of this Southeast Asian country, life is shaped by the flow of the Mekong River.
Lisbon: Tram rides, street art and al fresco meals: Portugal's lively capital is best explored outdoors.
Oslo: Summer is the perfect time to discover Norway's flourishing premier city.
Bosnia & Herzegovina: Discover this Balkan country's turbulent history, wild nature and surprising food scene.
Barbados: Inventive food and drinks projects are redefining the Caribbean island's culinary landscape.
Paris: The French capital beckons with accommodation options to suit every pocket.
Plus, it's the anniversary of Vienna's World Fair; new exhibitions in London; a taste of Corfu; archaeology and Indiana Jones in Syracuse; Manila's design-led hotels; family trips to the UK seaside; sand, sherry and Spanish history in Cádiz; a Cornish escape to Falmouth; great reads on British nature; and packing essentials.