Mecanoo Architects, The Netherlands – The façade's colour and appearance plays a part in the transition from dune to polder landscape.
The monolithic presence of the building volume is accentuated through the sloping roof surfaces and exterior walls. These are covered with tiles of the same continuous material – multicoloured glazed ceramic tiles. The hue of these tiles forms a coherent whole, making a connection and blending the building into the transformative landscape.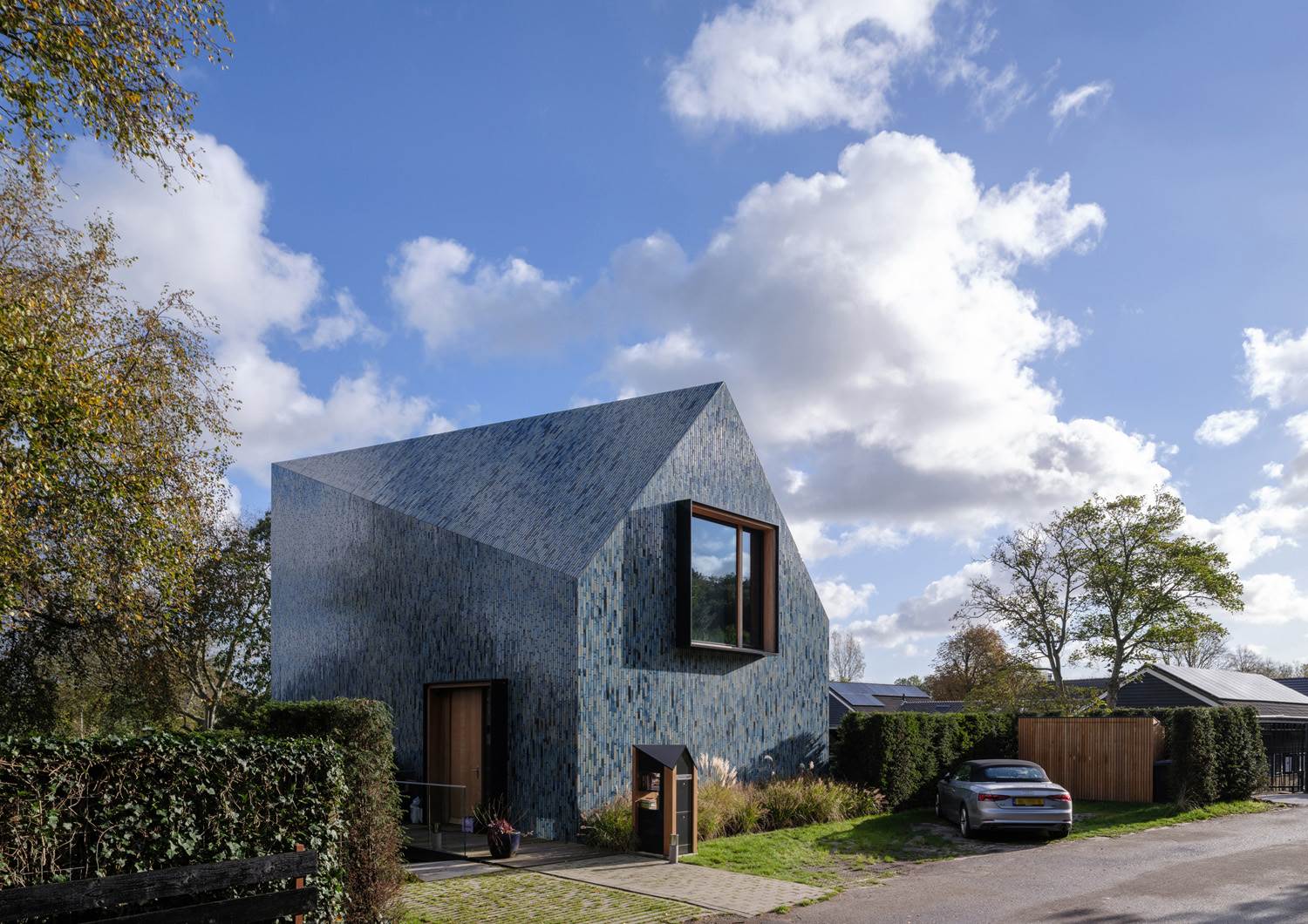 The naturally sloping landscape embraces Villa BW, with a building volume characterised by a double-curved roof coupled with an unmistakable expression of the facade. The twisting roof is created as a result of two overlapping shapes. A gable roof is designed on the dune-side, also characteristic of the street scene on the Oorsprongweg. In contrast, a horizontal roofline is designed for the polder-side.

The villa is constructed over three floors, with an additional level within the hood of the roof. Due to the natural course of the terrain and the replenishment of an embankment as a continuation of the dune landscape, the ground floor and basement level at -1 have a direct relationship with the surroundings. Facing southeast the connection with the landscape alongside the sloped garden is enhanced by enclosing two voids with a curtain wall system.

The strong connection between the landscape and the house translates into the expression of the facade and roof cladding with the application of a single natural material, expressed through a custom ceramic tile covering that wraps the entire building. This customised multicoloured glazed tile cladding represents the transitions in the landscape, from dune landscape to polder, and the soil layers, from light to dark.