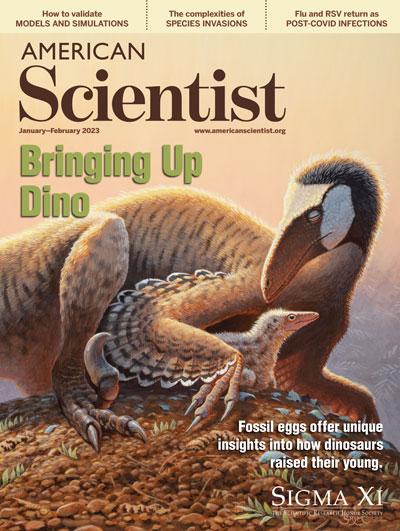 American Scientist – January/February 2023 –
In "A New Picture of Dinosaur Nesting Ecology" (Perspective), paleontologist Daniel T. Ksepka offers an overview of these sweeping advances in his field, showcasing the spectrum of reproductive traits among the dinosaurs, often with surprising mixes of reptilian and avian traits.
Groundbreaking innovations may appear to be strokes of genius, but they are most often the product of context, consequence, and coincidence.
Originally thought of as simply harmful to native plants, this invasive herb has been spreading for far more complex reasons.