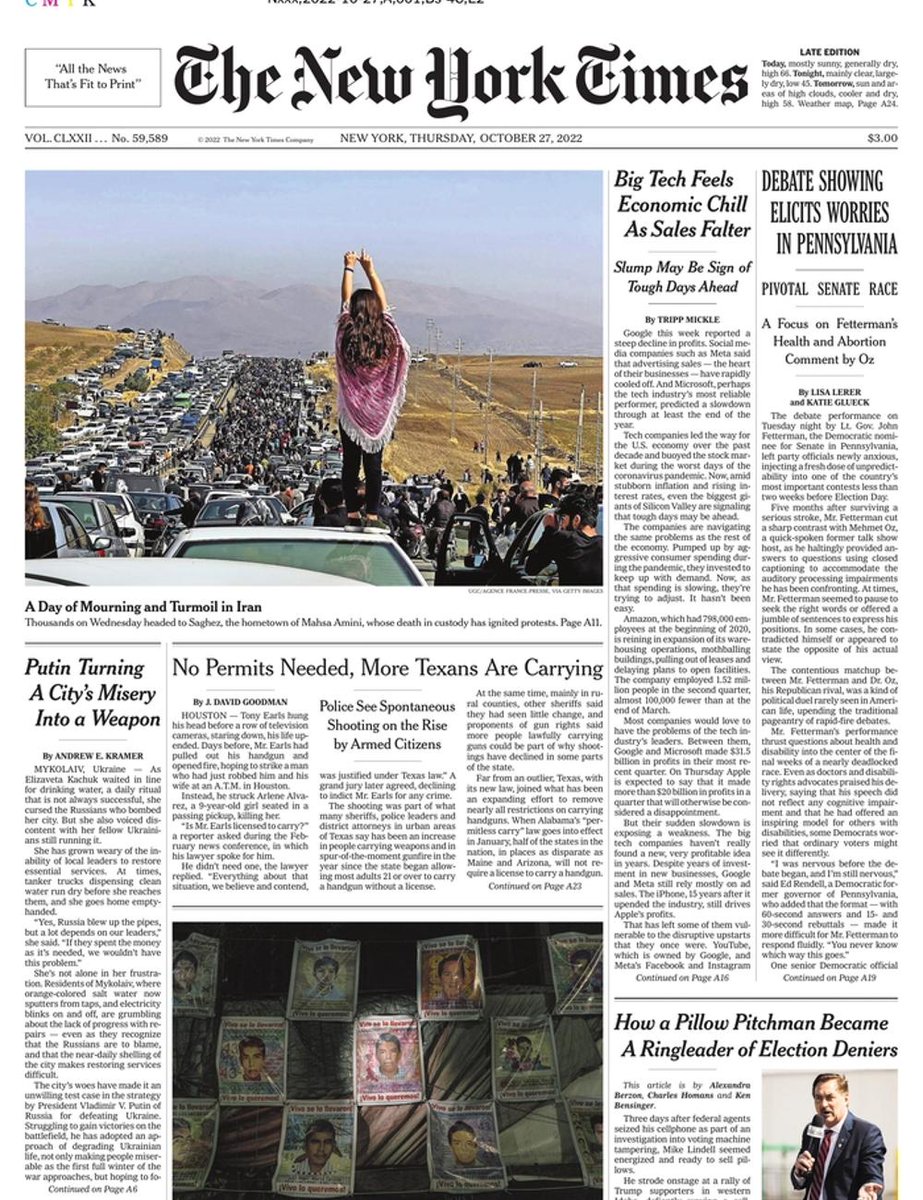 A series of quarterly earnings reports is showing that even Silicon Valley's most powerful companies are feeling the impact of inflation and rising interest rates.
In a battered city on Ukraine's southern coast, salt water runs from the taps and electricity is sporadic. Residents curse Russia, but also express frustration with their own leaders.
The Democratic nominee's performance in Pennsylvania thrust questions of health to the center of a pivotal Senate race, adding uncertainty to the contest and worrying some in his party.