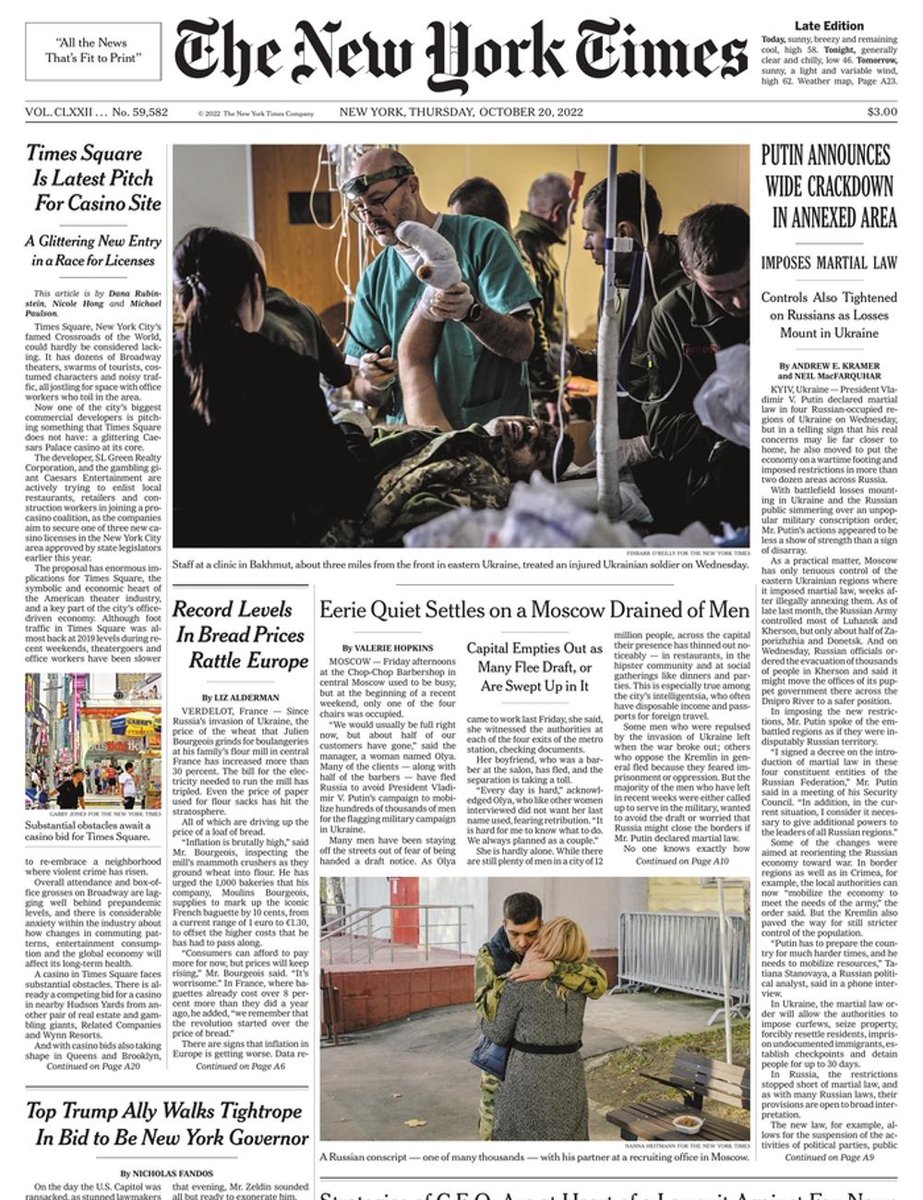 The Russian leader also imposed restrictions in over two dozen areas in Russia, signaling an attempt to crack down on dissent at home.
The elevated costs of flour, nuts, eggs and even electricity are forcing bakers to increase their prices and cut their production.
Across the capital, there are noticeably fewer men at restaurants, stores and social gatherings. Many have been called up to fight in Ukraine. Others have fled to avoid being drafted.