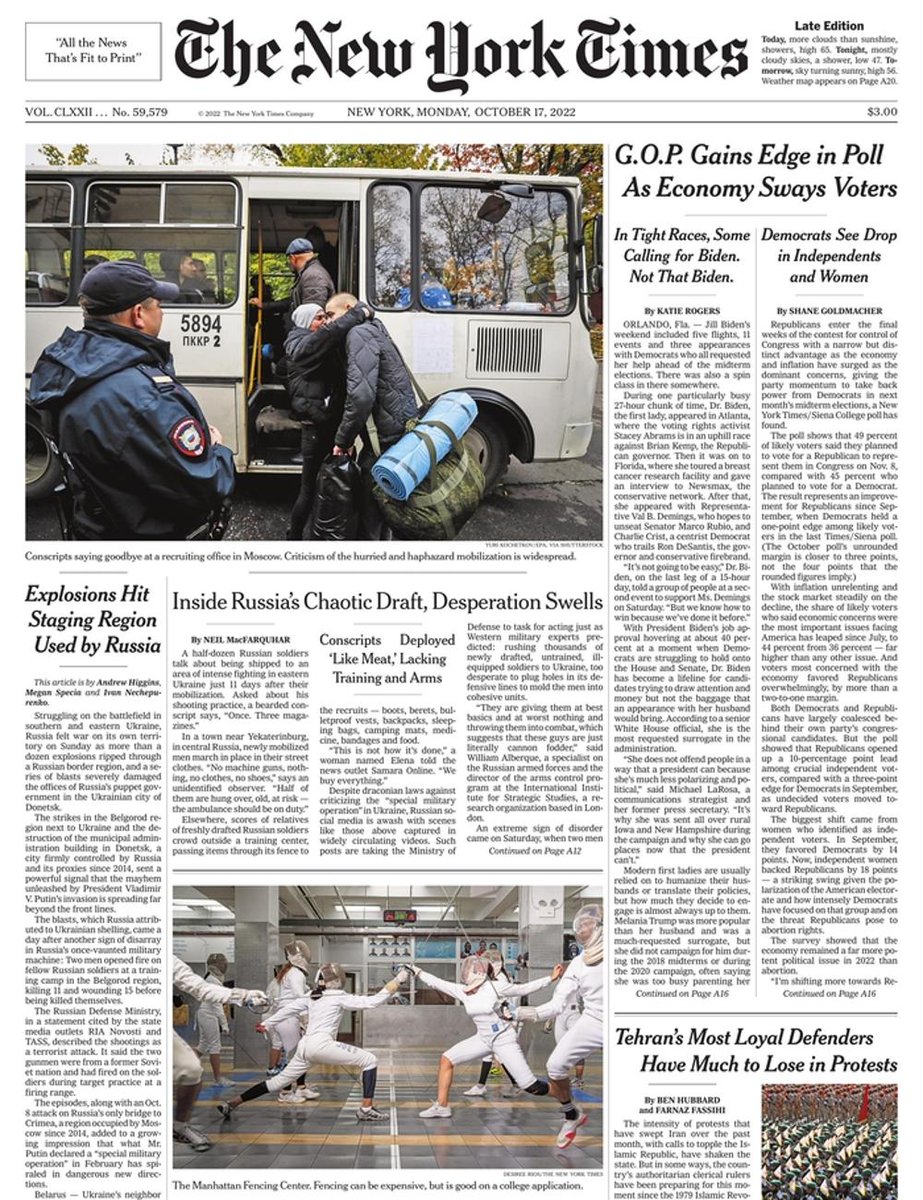 With elections next month, independents, especially women, are swinging to the G.O.P. despite Democrats' focus on abortion rights. Disapproval of President Biden seems to be hurting his party.
Explosions rocked Belgorod and the city of Donetsk on Sunday, signaling that the mayhem unleashed by Russia's invasion is spreading far beyond the front lines.
Newly mobilized recruits are already at the front in Ukraine, a growing chorus of reports says, fighting and dying after only days of training.