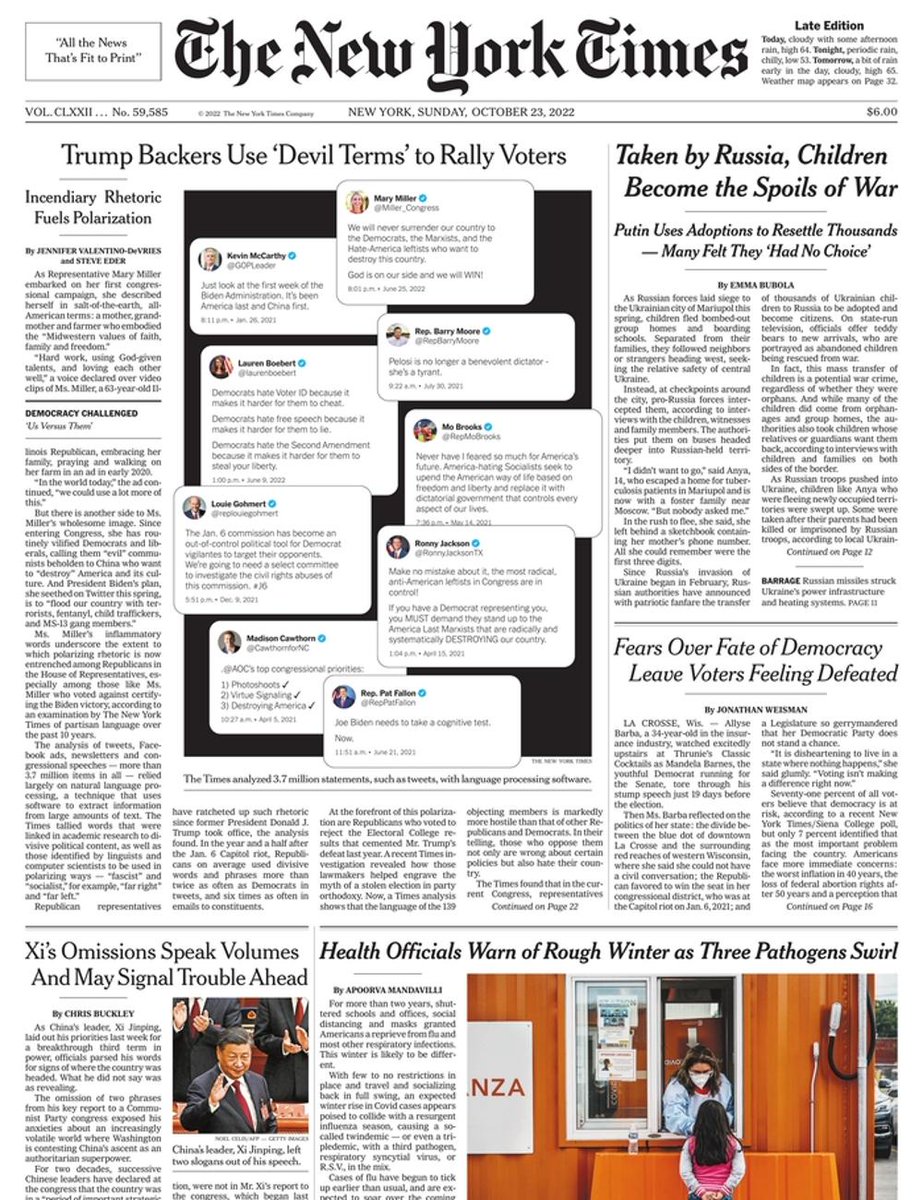 Thousands of Ukrainian children have been transferred to Russia. "I didn't want to go," one girl told The New York Times from a foster home near Moscow.
In vilifying tweets and speeches, G.O.P. lawmakers who contested the election have far outpaced other Republicans and Democrats in fueling polarization.
As democracy frays around them, Republicans and Democrats see different culprits and different risks.