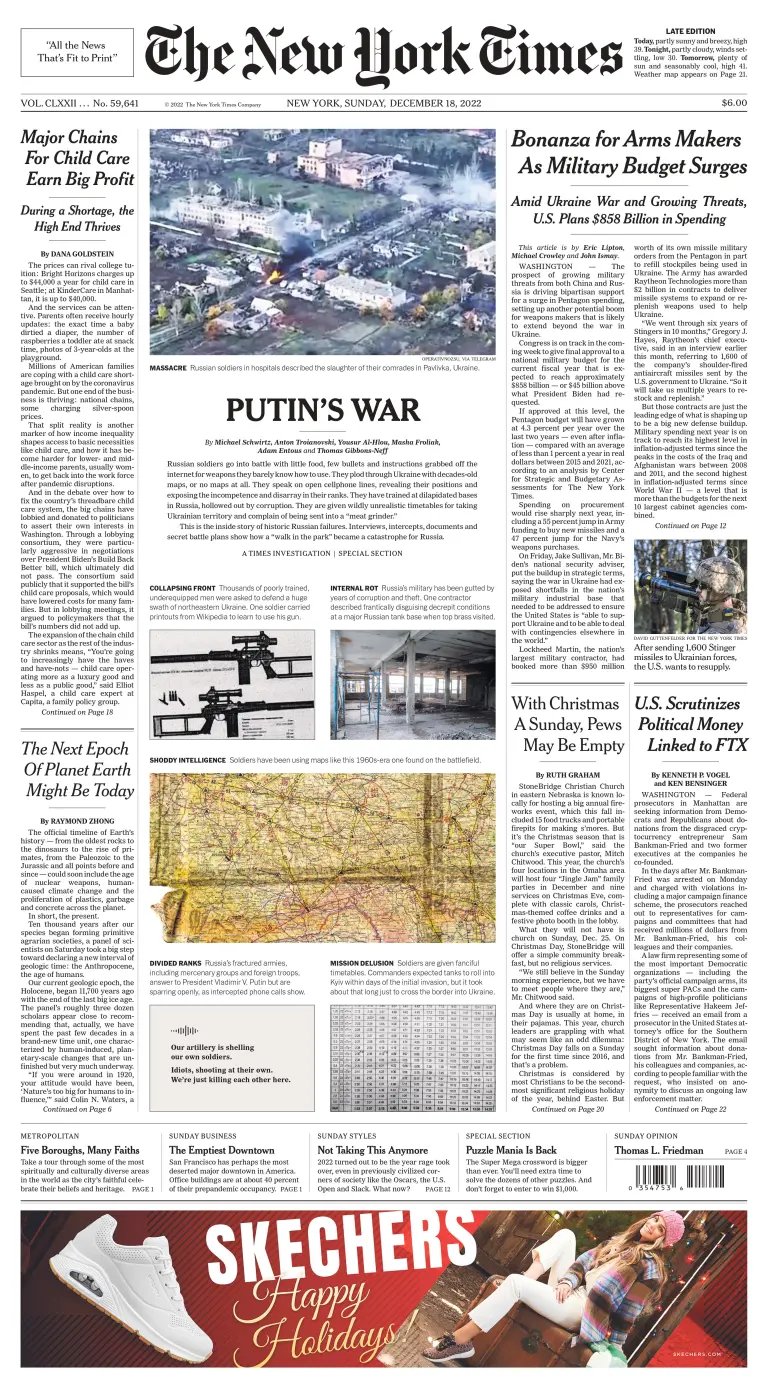 Secret battle plans, intercepted communications and Russian soldiers explain how a "walk in the park" became a catastrophe for Russia.
The combination of the war in Ukraine and concern about longer-term threats from Russia and China are driving a bipartisan push to increase U.S. capacity to produce weapons.
Some high-end chains are surprisingly profitable, and they are trying to shape child care policy in Washington.
Federal prosecutors appear to be focusing on possible wrongdoing by cryptocurrency executives, rather than by Democratic or Republican politicians. But the inquiries widen an explosive campaign finance scandal.