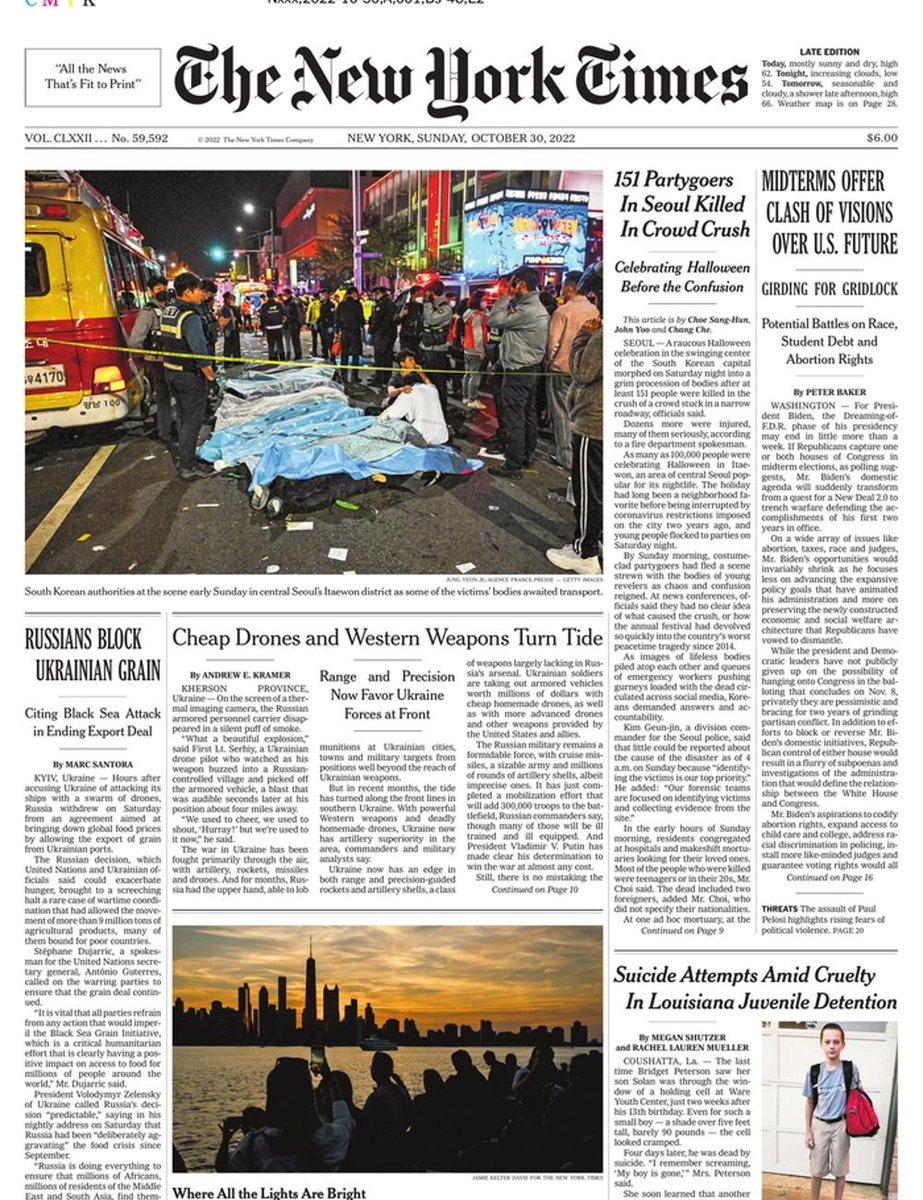 On a wide array of issues like abortion, taxes, race and judges, President Biden's opportunities would shrink as Republicans vow to dismantle much of his legislative accomplishments.
As many as 100,000 people were celebrating in a popular nightlife district in the center of the South Korean capital.
The Russian move jeopardized a rare case of wartime coordination aimed at lowering global food prices and combating hunger.