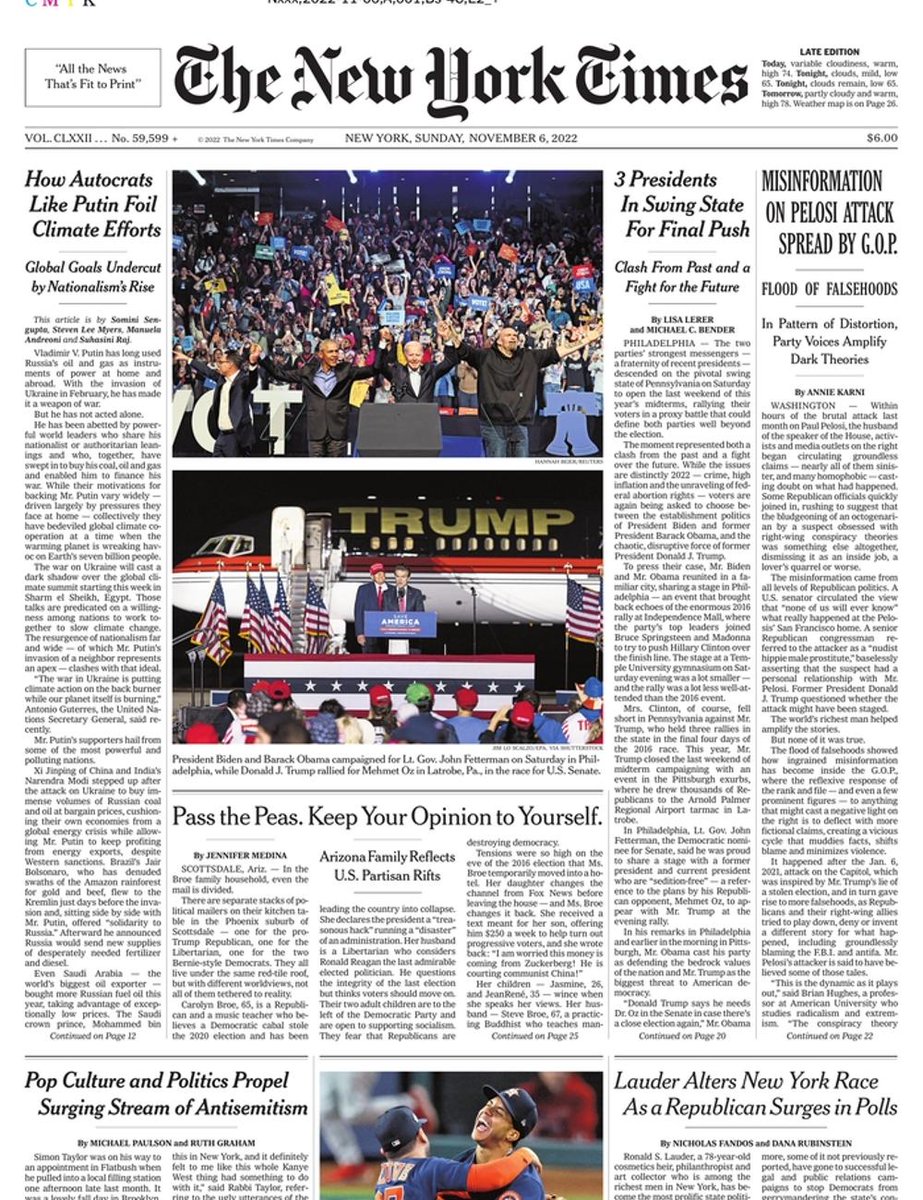 Within hours of the brutal attack last week on Paul Pelosi, Republican officials and media figures began circulating groundless claims — nearly all of them sinister, and many homophobic — about what had happened.
As the midterms come to a close, the establishment politics of the two most recent Democratic presidents met the disruptive force of the last Republican one, with control of Congress at stake.
A handful of powerful world leaders rallied around Russia and undercut global cooperation.