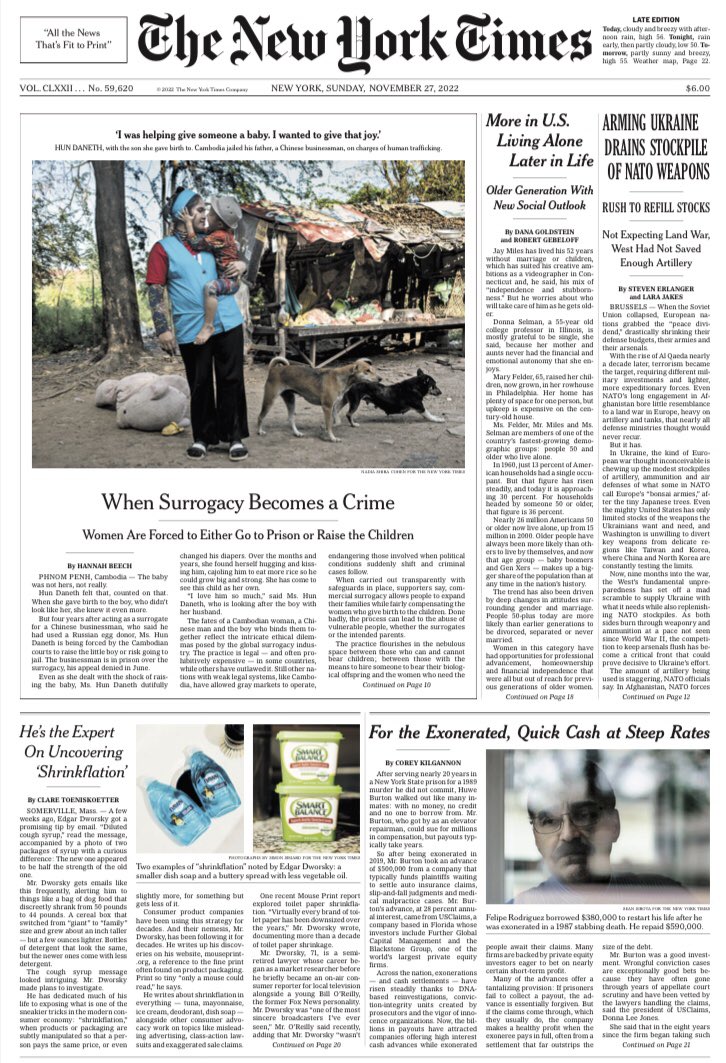 The West thought an artillery and tank war in Europe would never happen again and shrunk weapons stockpiles. It was wrong.
In Cambodia's weak legal system, surrogacy exists in a gray market, endangering all involved when political conditions suddenly shift and criminal charges follow.
Many former prisoners are broke until state settlements arrive. Tiding them over has become a niche market for finance firms. An investment can reap 33 percent interest.