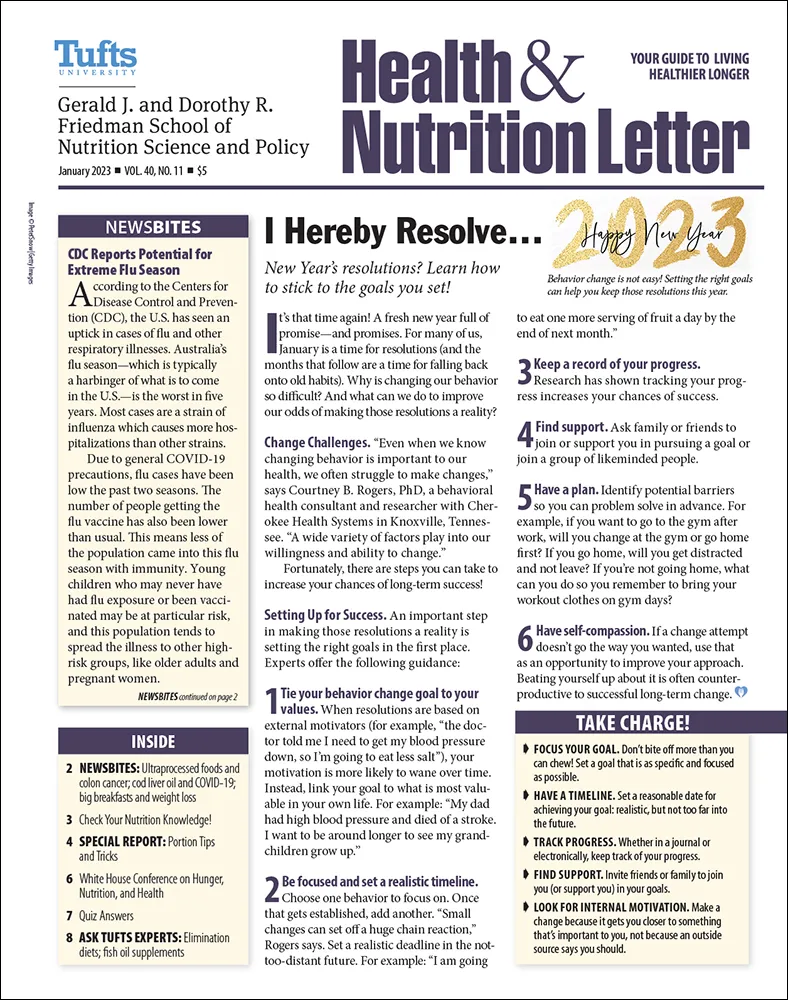 Tufts Health & Nutrition Letter – January 2023:
Elimination diets … Fish oil and heart arrythmia
Q: What is an elimination diet? Can it be used for weight loss?
A: Alicia Romano, MS, RD, CSNC, a registered dietitian/nutritionist with the Frances Stern Nutrition Center who specializes in gastrointestinal diseases and food allergies, answers: "I'm glad you asked this question! Elimination diets are sometimes used as diagnostic or treatment tools. They are not for weight loss.
Using common items makes it easy to know how much food you're really eating.