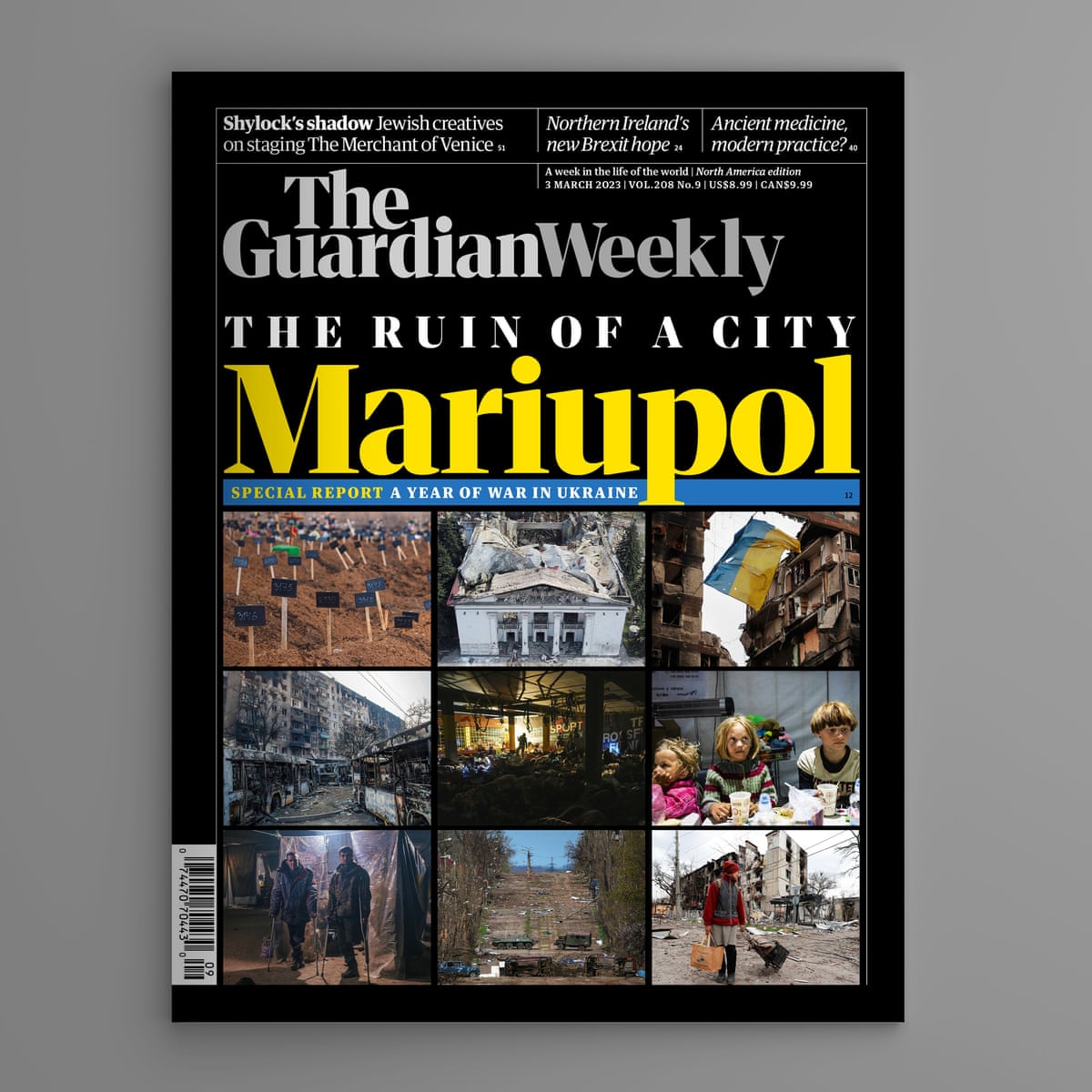 The Guardian Weekly (March 3, 2023) – A year on from the invasion of Ukraine and there seems little end in sight to a conflict that has, unquestionably, changed the world. The Guardian Weekly's big story this week outlines five possible routes to peace (some more hopeful than others), but the main focus is a stunning collaboration from Guardian reporters detailing the fate of the port of Mariupol, the battle for which has perhaps been the bloodiest and most shocking chapter of the war to date.
It's an extraordinary account of the devastation, partial reconstruction, and Russification of a thriving city. "You learn to only voice your opinions with those you know you can trust," says Darya, a student opposed to the occupation. "Otherwise, you keep your thoughts to yourself."
On Monday the UK government finally agreed a deal with the EU to end a long-running Brexit dispute over customs arrangements and legal oversight in Northern Ireland. Our Brexit correspondent Lisa O'Carroll unpicks the key points of the new agreement and what it means for the region.
In 2003, when the US army occupied Iraq after the fall of Saddam Hussein, the Guardian writer Ghaith Abdul-Ahad was aged 28 and living in Baghdad. He recounts his front-row view of the fall of the regime, the arrival of the so-called liberators and the unfolding of a sectarian war.