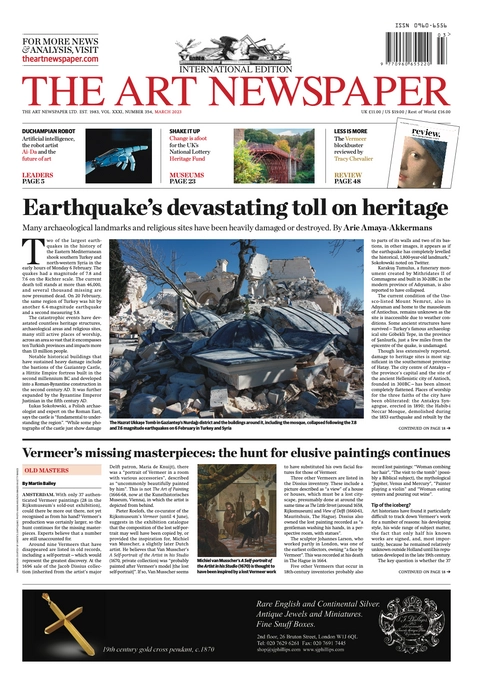 The Art Newspaper – March 2023 Issue:
As the Rijksmuseum's once-in-a-lifetime blockbuster brings together an unprecedented number of works by the Old Master, paintings including a self-portrait are still missing
With only 37 authenticated Johannes Vermeer paintings (28 in the Rijksmuseum's sold-out exhibition), could there be more out there, not yet recognised as from his hand? Vermeer's production was certainly larger, so the hunt continues for the missing masterpieces. Experts believe that a number are still unaccounted for.
Ai-da is an artist, she marks a challenge to the category, and it is in this sense that she becomes Duchampian, argue her creators