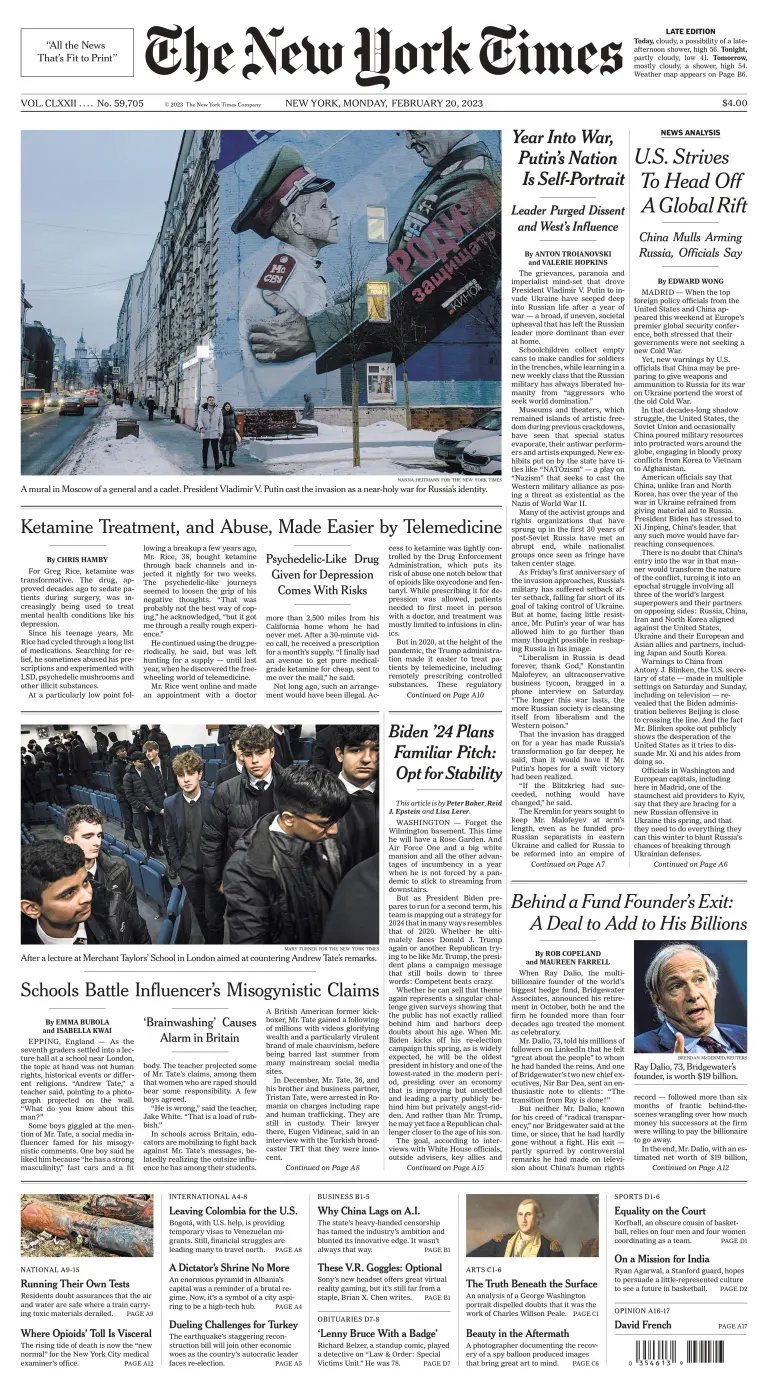 Secretary of State Antony J. Blinken says Washington has indications that Beijing is strongly considering giving military aid to Moscow for the war in Ukraine.
In Ukraine, President Vladimir V. Putin's invasion has met setback after setback. But its effect at home has been very different.
President Biden's strategy is to frame the race as a contest between a seasoned leader and a conspiracy-minded opposition, while batting away concerns about his age.
With loosened rules around remote prescriptions, a psychedelic-like drug has become a popular treatment for mental health conditions. But a boom in at-home use has outpaced evidence of safety.