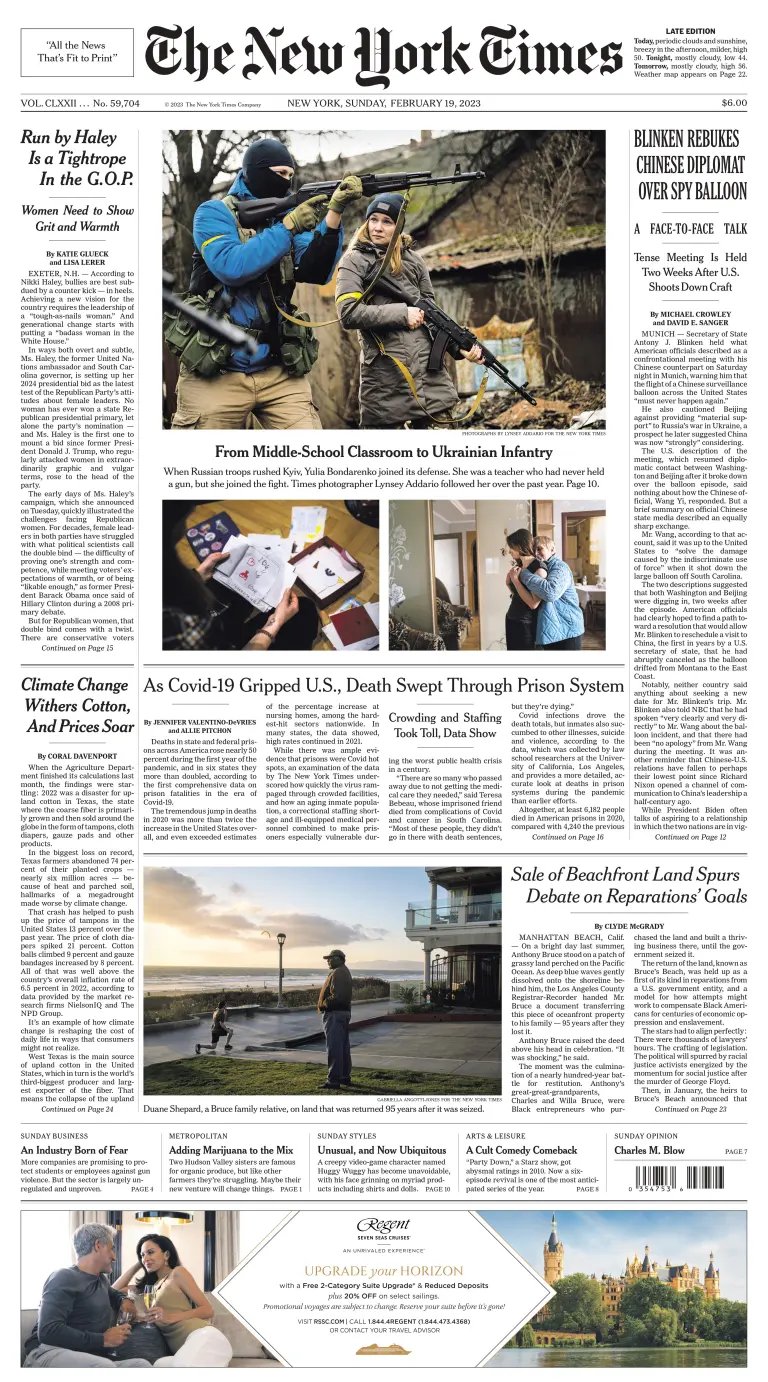 The meeting resumed diplomatic contact between Washington and Beijing that had been frozen since the U.S. shot down a Chinese spy balloon.
Nikki Haley's presidential campaign is a major test of her party's views on sexism and female leaders. Just don't call it identity politics.
Cotton farmers in Texas suffered record losses amid heat and drought last year, new data shows. It's an example of how global warming is a "secret driver of inflation."
‌The first comprehensive data on prison fatalities in the Covid era sheds new light on where and why prisoners were especially vulnerable.