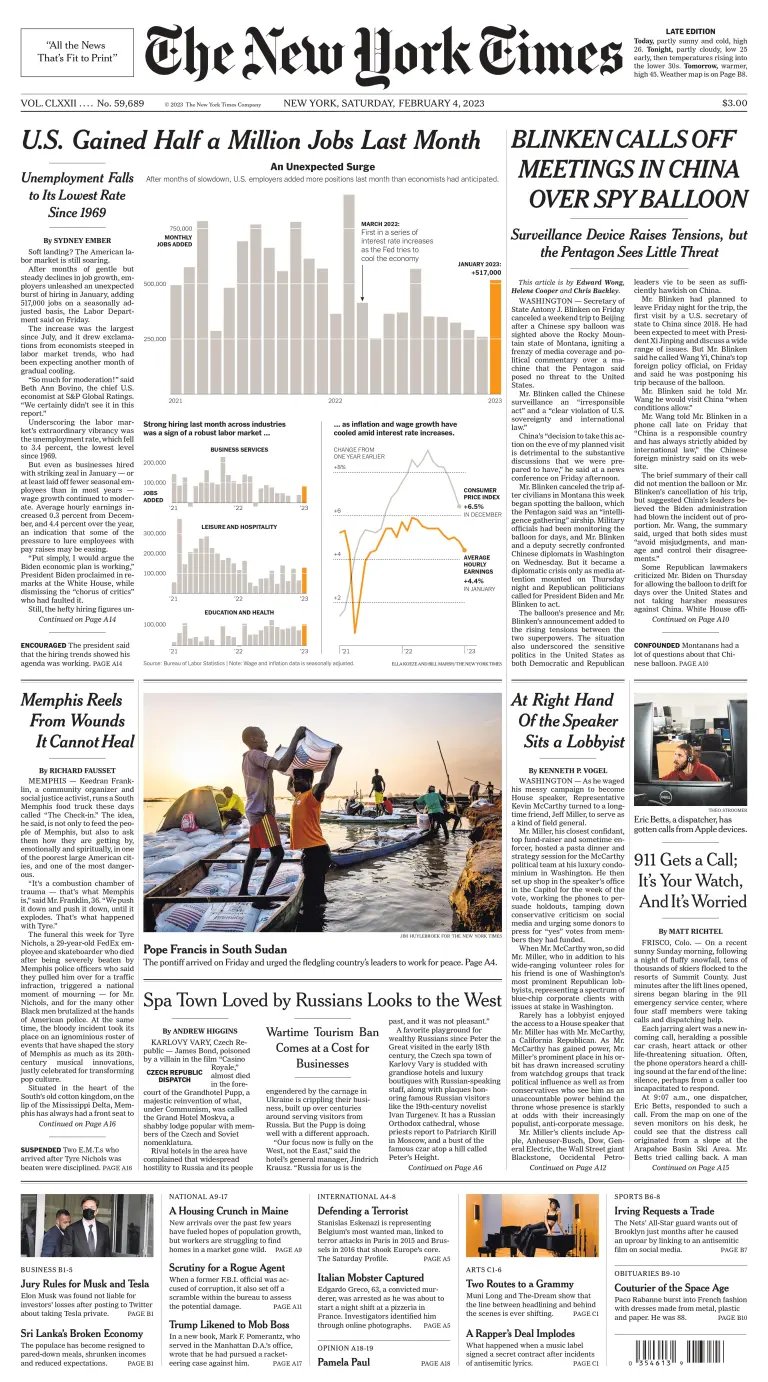 The Pentagon called the object, which has flown from Montana to Kansas, an "intelligence-gathering" balloon. Beijing said it was used mainly for weather research and had strayed off course.
The report defied expectations and underscored the challenges for the Federal Reserve, which is trying to cool the labor market to fight inflation.
Tyre Nichols's fatal beating took its place on a roster of traumatic events that have helped shape the story of Memphis as much as its world-famous musical innovations.
Since the 18th century, Russians have flocked to the healing waters of Karlovy Vary. Now, the Czech government has barred them from visiting the country, and the town must reinvent itself.